How to perform best in Lecturette 2022 during SSB Interview
The Service Selection Board Interview is a requirement for becoming an officer in the Indian Armed Forces. The Lecturette session of the SSB Interview is a one-on-one round for all students who appear in the SSB Interview. In this essay, I will go over all you need to know about What is Lecturette in SSB interviews is. How is it carried out throughout the GTO task? , GTO Task Lecturette Process, What is Lecturette During GTO Task, Check out the blog below to learn everything there is to know about the SSB Interview and its Ground Task Activities.
One of the most essential examinations in the GTO series is the lecturette. It is just a little discussion that each candidate must deliver in the allotted time. It is used to test an individual's speaking ability, knowledge, interpersonal skill, persuading ability, and rapid decision-making ability. In contrast to the Group Discussion round in the SSB Interview, the Lecturette round in the SSB Interview is a personal round for all students who appear in the SSB Interview.
This section is part of the SSB Interview's GTO exam. This round is used to assess the candidate's personality, which is why each candidate takes the Lecturette round personally. Psychology and Verbal English are the two Lecturette Round themes in SSB.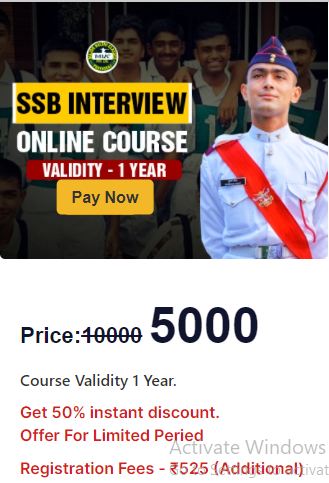 How to start speaking on any topic:
Be confident while speaking and stand in the ease with confidence and minimize hand moments, follow the sequential and chronological order to orate your point. Start with:
Introduction
Body
Conclusion
Topics given in the card can be an international issue, national issue and social issue that only requires a fair amount of general knowledge and self-awareness. Make sure that you are well prepared with the recent International and national topics. Do prepare well and excel in your Lecturette.
How to crack SSB Interview in the first attempt?
Tips for SSB Interview Lecturette:
Well, Everybody has their own style of introducing himself/herself. But make sure that your way of speaking must be formal. You can start with your name, place and where you have come from etc. and then move to the topic.
What things do you have to prepare before Lecturette because you have only 3 minutes a little time to interact so you have to wind up the topic in 3 minutes so include only valid points and conclude the topic in the best way to create a mindset before speaking make outline what you have to speak, don't give a bulky and unnecessary description, time is limited so you have to include valid points and support your viewpoint with facts and figures this will also show your knowledge and clarify your ways.
How to Clear SSB Interview Tips by MKC Experts
How to perform well in SSB Lecturette: Always speak accordingly and never take a side of any individual person or any individual thing etc. Always put some points that could easily clarify your words. To get more details about this preparation.
buy Premarin generic noprescriptionrxbuyonline.com over the counter
Check our YouTube videos. Our SSB Experts have shared some best tips and tricks for the Group discussion and other group activities etc.
Process of Conducting:
What is Lecturette in an SSB Interview, GTO Task Lecturette Process, or SSB Interview Lecturette Process: This is the kind of game where A candidate can find a bunch of cards on the table. Each card will have 4 topics of various natures. candidate has to select one card which would have four topics and has to speak over each topic for 3 minutes or more. Let's see the complete procedure of this test which is conducted while the SSB Interview.
As directed by the GTO first candidate first candidate will pick up one card and will go to the nearby shown place to prepare his topic.
3 minutes will be given for the preparation.
The candidate will be called by the signal of a bell for his turn.
Once this candidate will start speaking next candidate will pick up a card and go to prepare his talk.
Once 3 minutes and 30 seconds are over, a warning bell will be rung by the GTO to signal that only 30 seconds are left.
Indication of twice bell will be to stop the Lecturette and accordingly next candidate will start speaking.
How to Avoid Medical Rejection in SSB Interview
You can see that topic number one and number two is average level topic on which a candidate possessing observational skills and good confidence can speak well. Topic number 3 can be considered as the above-average level topic as it is associated with current affairs and International relations for which a candidate must have good knowledge and command. No 4 is something which is very easy on which candidates having good communication skills can speak. These topics are diversified just to ensure that candidate must be able to speak something if he is unaware of the technical as well as the knowledge-based aspect of the topic.
Most Important and Recent SSB Lecture Topic to prepare
Reason Behind conducting Lecturette:
The main motto of conducting Lecturette is to inspect the speaking capability of candidates because every officer has to command his troops, motivate them, and brief them on the plan. This needs confidence and clarity in voice and words. To check all these, the SSB panel conducts a test in GTO.
How to attempt rapid-fire round questions while interviewing in SSB?
How to Start Preparation for SSB Interview:
What is Lecturette in SSB Interview and How it is Conducted during GTO Task: There are many online sources available by which one can prepare well for the SSB Interview and defence Exams also. First of all, If you are completely new to this. You must join the coaching Institutes to start your preparation for this.
The Major Kalshi Classes is one of the finest academies for the preparation of the SSB Interview. We have Ex- SSB Interviewer in our institute who trains and educates the students in a better manner. Our Institute has launched the Online study Portal for candidates who can not join the live classroom training. Join the Academy and get trained well for the Interview.