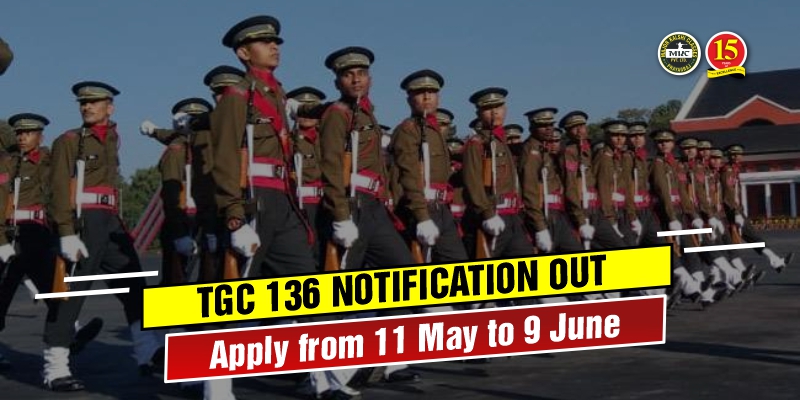 Army TGC 136 Online Form notification released apply now.
Army TGC 136 Online Form:- Indian army released the TGC 136 notification for the recruitment of technical officers in his fleet. So all the interested and eligible candidates may apply from 11/05/2022 and the last date of the Army TGC 136 Application form is 09/06/2022. Please have a look at the eligibility criteria and selection process of Ar,y TGC 136.
Short information About the TGC-136 Online Form
Events
Comments
Exam Name
Technical Graduate Scheme Entry 2023
Conduct by
Indian Army
Type of Entry
136th Entry 2022
Total Vacancies
soon
Applied By
Engineering Degree Carrier Candidates
Course Start From
January 2023
Location
IMA Dehradun
Appointment As
Lieutenant
Types of Commission
At Starting:- Grant of Commission
After Complete Course:- Permanent Commission
After One Year in Service:- Ante Date Seniority
Starting Salary
56,100-1,77,500 / month
Official Website
www.joinindianarmy.nic.in
Important Dates
Application Begin: 11/05/2022
Last Date for Apply Online: 09/06/2022
Last Date Complete Form: 09/06/2022
Indian Army TGC 136 Eligibility
Only Unmarried Male Candidates Are Eligible
Passed / Appearing Engineering Degree in Related Trade / Branch
Final Year Appearing Candidates are also Eligible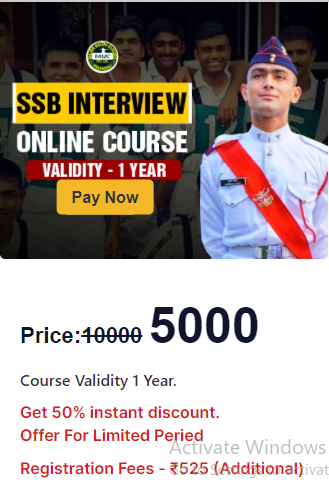 Army TGC 136 Age Limit
Minimum Age: 20 Years
Maximum Age: 27 Years
Age Relaxation Extra as per Recruitment Rules.
Nationality: – 
A candidate must be an unmarried male and must either be:
(i) a citizen of India.
(ii) A subject of Bhutan
(iii) A subject of Nepal
(iv) A Tibetan refugee who came over to India before the 1st of January 1962 to permanently settle in India.
Engineering Streams
Telecommunication
Production
Opto Electronics
Mechanical
Information Technology
Industrial/Manufacturing
Electronics and Telecommunication
Electronics and Instrumentation
Electronics and Communication
Electronics
Electrical/Electrical and Electronics
Computer Science and Engineering
Civil/Building Construction Technology
Automobile Engineering
Architecture
Aeronautical/Aerospace/Avionics
TGC 135 Selection Procedure:
The Selection will be done in three phases. It is compulsory to clear all three phases of selection according to Army TGC 136 Online Form.
Shortlisting of Application Form
SSB Interview
Medical Examination etc
Shortlisting Criteria of Army TGC 136 Online Form :
Integrated HQ of MoD (Army) reserves the right to shortlist applications and to fix the cutoff percentage of marks for each Engineering discipline/stream.
After shortlisting of applications, the Centre allotment will be intimated to the candidate via their email. After allotment of Selection Centre, candidates will have to log in to the website and select their SSB dates which are available on a first-come-first-served basis, up to a specified date as will be intimated on the website www.joinindianarmy.nic.in.
Only shortlisted eligible candidates depending on the cutoff percentage will be interviewed at one of the Selection Centres viz. Allahabad (UP), Bhopal (MP), Bangalore (Karnataka) and Kapurthala (Punjab) by Psychologist, Group Testing Officer and Interviewing Officer.
Army TGC 136 SSB Interview:
Candidates will go through the two-stage selection procedure at the SSB, Stage I will go to Stage II. Those who fail in Stage I will be returned on the same day. Five days SSB Interview will be followed by a medical examination of the candidates who get recommended after Stage II.
All the selected candidates will proceed for the medical examination at the Military Hospital. let's see the average cutoff marks required to get shortlisted for SSB Interview.
TGC Entry Cutoff:
Cut off marks are varies from branch to branch, the candidate having more than 80% marks in graduation has a high chance of selection.
| | |
| --- | --- |
| Engineering Streams | TGC-133 Cutoff |
| Civil/Building Construction Technology | 73 |
| Mechanical | 84 |
| Electricals and Electronics | 78 |
| Computer Science/ Computer Technology/M.Sc Computer Science | 75 |
| Information Technology (IT) | 70 |
| Telecommunication Engineering | 60 |
| Electronics and Communication | 83 |
| Aeronautical/ Aerospace/Avionics | 60 |
| Automobile Engineering | 72 |
| Textile Engineering | 60 |
| Electronics and Telecommunication | 62 |
How to apply for the Indian Army TGC-135 Entry 2022:
The processes to apply for the Indian Army TGC-135 Entry Scheme will be the same, No Changes have been made yet. Here is the process to apply for this vacancy: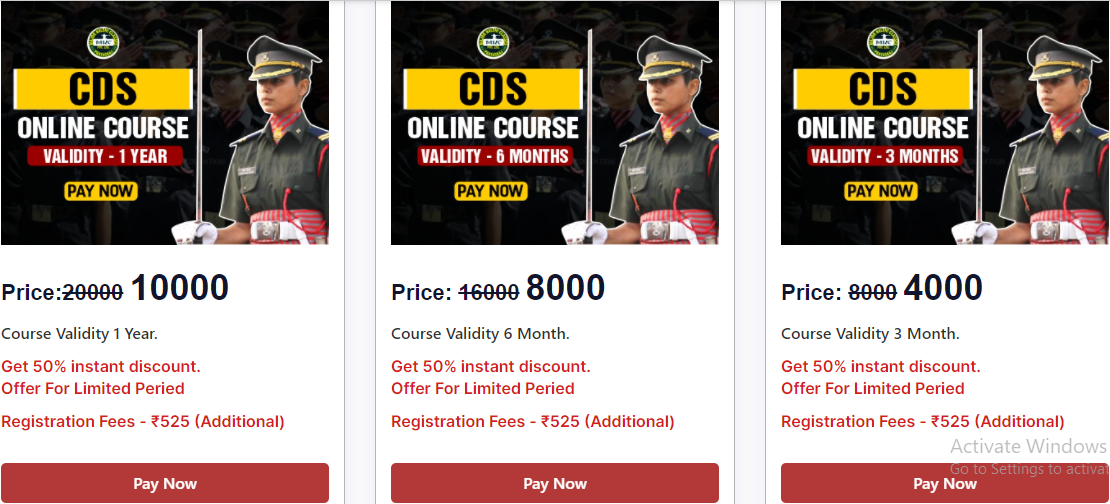 Application for the Indian Army TGC-135 Entry would be accepted online only. You have to go to the official website joinindianarmy.nic.in and click on the 'online application'.
Candidates must enter their particulars in the online application. Terms and conditions linked to the form must be read, before submitting the form.
After successfully submitting the form the candidate will receive a confirmation in the form of a dialogue box of having applied.
Print out of the application with a Roll number will be available to the candidate 30 mins after the closing of online applications.
Candidates are required to print two copies of the application with Roll Number generated by the system.
Types of commission:- Candidates applying for the technical graduate course have to undergo three types of commission
Grant of Commission: – Selected candidates are commissioned to the rank of Lieutenant in the Indian Army from the date of commencement of the course or from the date of reporting at the Indian Military Academy. During this, they serve in the rank of lieutenant till their training period under Short Service Commission and are entitled to pay and allowances issued by the army. After successful completion of training, the salary and allowances are paid to the candidates in full.
Permanent Commission: – The candidates must complete their training session to be appointed to the Permanent Commission. Only after the completion of the examination, the cadets are appointed to the rank of lieutenant based on permanent commission.
Ante Date Seniority: – Engineering graduates of the technical graduate course admission to the rank of lieutenant are granted pre-date seniority of 1 year from the date of commission.
Indian Army TGC Salary:-
Fixed Stipend for Cadet Training:- The gentlemen cadets will be given a stipend of Rs. 56,100/-p.m.* as is admissible to NDA cadets on completion of 3 years of training. On completion of 4 Years of training, they will be commissioned in the rank of Lt and entitled to pay as admissible to the rank
Military Service Pay (MSP):– MSP to the officers from the rank of Lt to Brig Rs. 15,500/- p.m fixed.
Indian Army TGC Salary Payment Structure:-
Rank
Level
Pay in Rs
Lieutenant
Level 10
56,100-1,77,500
Captain
Level 10B
61,300-1,93,900
Major
Level 11
69,400-2,07,200
Lieutenant Colonel
Level 12A
1,21,200-2,12,400
Colonel
Level 13
1,30,600-2,15,900
Brigadier
Level 13A
1,39,600-2,17,600
Major General
Level 14
1,44,200-2,18,200
Lieutenant General HAG Scale
Level 15
1,82,200- 2,24,100
Lieutenant General HAG + Scale
Level 16
2,05,400-2,24,400
VCOAS/Army Cdr/
Lieutenant General (NFSG)
Level 17
2,25,000/- (fixed)
COAS
Level 18
2,50,000/-(fixed)
Allowances for Indian army TGC:-
Dearness Allowance:- Admissible at the same rates and under the same condition as are applicable to the civilian personnel from time to time.
Kit Maintenance Allowance:- Subsumed into the newly proposed Dress Allowance i.e Rs. 20,000/-per year
Field Area allowances:- Depending upon rank and area of posting
Rank
Level
HAFA (Rs. Per
month)
Fd Area Allowance
(Rs. Per month)
MoD Fd Area
Allowance (Rs.
Per month)
Lieutenant and
above
Level 10 and above
16900
R1H2
10500
R2H2
6300
60% of R2H2
High Altitude Allowance:-
Level
CAT-I(PM)
CAT-II(PM)
CAT-III (PM)
Level 10
and above
3400
R3H2
5300
R3H1
25000
R1H1
Siachen Allowance:- Siachen Allowance will be Rs. 42,500/- per month
Uniform Allowance:- Subsumed into the newly proposed Dress Allowance i.e. Rs. 20,000/- per year
Transport Allowance (TPTA):-
Level
Higher TPTA Cities
(Rs. Per month)
Other Places
(Rs. Per month)
Level 9
and above
Rs. 7200+DA thereon
Rs. 3600+DA thereon
Children Education Allowance:- Rs. 2250/- per month per child for two eldest surviving only. CEA is admissible from Nursery to 12th Classes.
Flying Allowance:- The Army Aviators (Pilots) serving in the Army Aviation Corps are entitled to the flying allowance as Rs. 25,000/- p.m fixed (R1H1 of Risk and Hardship Matrix).
Indian Army TGC Promotion Criteria:-
RANK
PROMOTION CRITERIA
Lieutenant
On commission
Captain
On completion of 02 years
Major
On completion of 06 years
Lieutenant Colonel
On completion of 13 years
Colonel
On completion of 26 years
Brigadier
On selection basis subject to fulfilment of requisite service conditions
Major General
Lieutenant General HAG Scale
Lieutenant General HAG + Scale
VCOAS/Army Cdr/ Lieutenant General (NFSG)
COAS