MNS Preparation 2022 with MKC as per New Pattern
MNS Preparation 2022 with MKC:- As per the new pattern of the MNS Selection Process, MKC is going to prepare all the MNS aspirants as per the new pattern of the selection process. We are committed to every entry for defence and we aimed to prepare every student who really wanted to join the Indian Armed forces.
As you have heard about the MNS New selection process now all the selection will be done on the basis of marks scored in the NEET examination, that means the Indian Army is not going to conduct the written examination itself but now it will consider the NEET score card for the primary selection process.
MNS New Selection Process 2022:-
The Indian Army often administers its own test to approve qualified and competent applicants for the four-year B.Sc. Nursing degree. The entrance method, however, is expected to alter this year with the introduction of NEET 2022. The National Eligibility Entrance Test (NEET) 2022 will be held on July 17, 2022.
The notice for admissions to the BSc Nursing degree 2022 will be issued soon on the Join Indian Army official website. Admissions will be based on this year's NEET (UG) scores. Please register for the NEET(UG) test on July 17, 2022, and complete the BSc Nursing for MNS application form, which will be accessible on the website in June 2022. Let's See MNS new selection process-
NEET Examination
Personal Interview
Medical Test
Military Nursing Service Details:
Particulars
Details
Exam Name
Military Nursing Service (MNS) or Indian Army B.Sc Nursing
Exam Level
National level exam by NTA
Level of Course
Undergraduate
Session
Conducted once a year
Selection Process
1. NEET Exam
2. Interview
3. Medical Exam
Language of Exam
English
Mode of Exam
Offline
Duration of Exam
200 minutes
Number of Questions
180 in NEET
Number of Seats
220
Official Website
www.joinindianarmy.nic.in
NEET 2022 Exam Pattern:-
Sl. No.
Subject
No. of Questions
Marks
1
Physics
35+10 (15 provided, 10 to be answered) = 45
180
2
Chemistry
35+10 (15 provided, 10 to be answered) = 45
180
4
Zoology
35+10 (15 provided, 10 to be answered) = 45
180
3
Botany
35+10 (15 provided, 10 to be answered) = 45
180
Total
180
720
The NEET-UG 2022 syllabus is defined by the National Medical Commission (NMC). This curriculum will serve as the foundation for the NEET 2022 question paper. NTA has agreed to include a selection in Segment "B" for each section of NEET.
As a result, the design is divided into two portions. Each subject is divided into two pieces –
1. Section A – 35 Questions
2. Section B – 15 Questions
Candidates could attempt any ten of the fifteen questions in section B. As a result, the overall number of questions remains constant. In reality, an additional 20 minutes are added this time, bringing the overall time length for NEET-UG 2022 to 200 minutes. In the case that a candidate attempts more than ten questions from section B, only the first ten tried questions will be evaluated.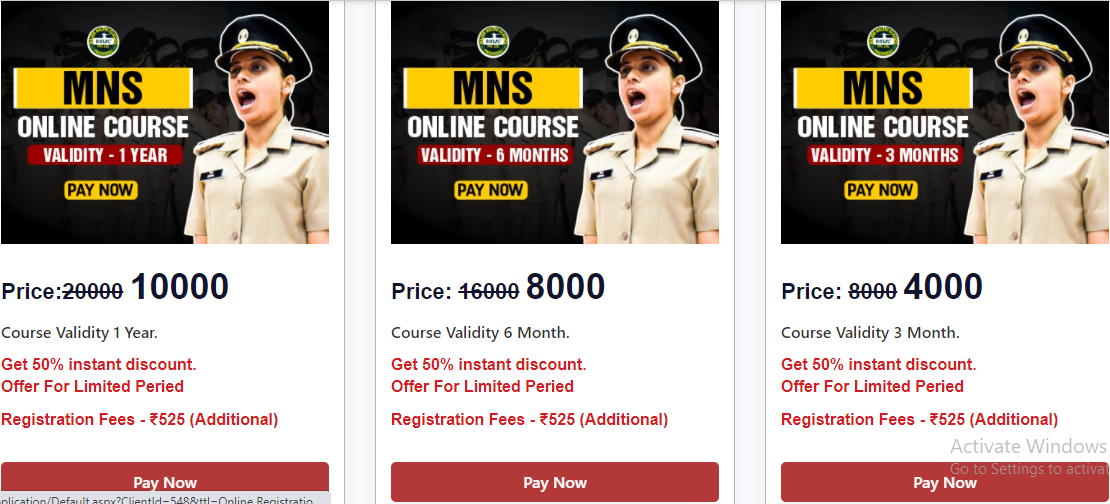 Interview: The Interview is basically conducted to check the personality of the candidates and their overall intelligence test. Examiner or Interviewer can ask any question, it completely depends on his/her mood. After the Written Exam and Interview, One will proceed for the Medical exam.
Medical Exam: In the medical exam, one will appear for the medical test at the military hospital under the guidance of the military Doctors.
NEET 2022 Highlights
Number of Questions
200 MCQs out of which 180 MCQs must be answered
Exam Mode
The offline mode only (pen and paper-based mode)
Type of questions
Objective type questions with 4 options having 1 correct option
Duration of Exam
The exam duration is 200 minutes (3 hours 20 minutes)
Subjects
Questions are asked from Physics, Chemistry, and Biology (Botany & Zoology)
Language
The question paper is asked in 13 languages English, Hindi, Assamese, Bengali, Gujarati, Malayalam, Kannada, Marathi, Odia, Tamil, Telugu, Urdu and Punjabi
Marking Scheme
4 marks are awarded for each correct answer.
Negative Marking
1 mark is deducted for each wrong answer
NEET Marking Scheme:-
Each question is worth four points.
For each question, the right response earns four points.
For each erroneous response, one mark is deducted.
If, after challenging a key, more than one choice is determined to be correct, any/all of the numerous correct alternatives that are noted will receive 4 marks.
If questions are left unanswered or unattempted, no marks are granted.
If all alternatives are judged to be right, all individuals who attempted the question will receive 4 points.
If none of the alternatives is determined to be accurate, or if a question is found to be incorrect or dropped, all candidates who have appeared will be granted 4 marks regardless of whether the question was attempted or not by the candidate. Let's see MNS Preparation 2022 with MKC.
MNS Preparation 2022 with MKC
The Major Kalshi Classes is the best MNS Coaching Institute in India. For training and instruction, we have a staff of ex-defence examiners and officers. They prepare our students in a variety of ways to pass the selection step. Every year, we are renowned for making the most picks in the defence industry. Studying for 8-10 hours a day will not get you through the exam.
The Selection Phase is difficult, and you must prepare in an up-to-date way. For competitive test preparation, our team is certified and experienced. With us, passing the exam becomes extremely simple. Participate in the Major Kalshi Classes to be included on the list of selected applicants.
Everyday classes are conducted by a team of excellent teachers to prepare for the written examination.
According to the syllabus and pattern of the exam, all the topics required and the topics are explained in simple words in the classes.
Various facilities like DPA, Weekly and Monthly Tests are available every day to make the exam preparation even better.
MKC also publishes books for various types of examinations related to Defence MKC Pvt Ltd.
All these books are available in both Hindi and English languages.
To prepare for the SSB interview to be conducted in the Armed Forces, the students get the guidance of a retired army officer.
Books have also been prepared for the successful completion of each activity of the SSB interview.
Major Kalshi Classes Swiss School also provides facilities for students who are weak in English Speaking.
SSB interview mock interviews are conducted during the preparation for the SSB interview.
The facility of MKC Learning Application and YouTube channel is available for the students living in distant areas and preparing for the exam by connecting with anyone.
To prepare for the examination by staying in the coaching institute, the facility of hostels that follow the army level rules and regulations is also available.
You can Avail our Service:-
For purchasing any books for defence examination- Click Here
For Joining Test Series- Click Here
For Online Course at MKC Learning App- Click Here
Visit our YouTube Channel For Free Education:- Click Here
This is all about the MNS Preparation 2022 with MKC as per New Pattern. If you guys want to serve the nation and want to clear the Defence examination, join Major Kalshi Classes, Here we have experienced faculty for all the subjects. For more inquiries, you can call us at 9696220022 and 9696330033 or go to our official website www.majorkalshiclasses.com. Thank you.
FOLLOW