How To Handle The Fish Market During PPDT?
Many coaching academies urge their students to speak out as much as possible in order for their tales to be chosen as the group story. As a result, candidates talk and, in order to be heard, often begin yelling at the top of their lungs.
Avoid PPDT Fish Market in SSB Interview
Candidates frequently ask me how they should manage a fish market-like circumstance during the PP&DT. This is an important topic because, despite multiple warnings from the conducting officer, candidates frequently speak up in unison during the PP&DT and GD talks. The two primary causes for this are as follows:
The task with no leader
Because there is no appointed leader in the group, this is a leaderless assignment. With a rejection rate of approximately 60% during screening, all applicants are eager to do well and hence begin speaking out and enabling others to talk.
Poor coaching
Many academies educate their pupils to speak out as much as possible in order for their tales to be chosen as the group story. As a result, candidates talk, and many times begin yelling at the top of their lungs in order to be heard.
Whatever the cause, the effect is frequently lethal for the majority of people. In such instances, candidates who are shy and too nice seldom speak and keep silent, while those who are raucous smash the table with their opinions. Both of these categories are doomed to fail.
Let's First Understand Why is it a Leaderless Task?
The goal of the SSB test is to evaluate applicants' leadership capabilities. Thus, except for the Command Task, practically all practical tasks, including those in the Group Testing Series, are leaderless. When a candidate speaks first in a conversation, it shows initiative and self-confidence.
We can measure his intellect, expressive capability, and thinking abilities based on the substance of his speech. His attitude to others, and how he manages opposing viewpoints and works to reach a consensus, demonstrates his capacity to influence his group, flexibility, tact, diplomacy, resolve, courage, mental stamina, liveliness, and so on.
As a result, when a candidate keeps silent, the assessors simply cannot evaluate him or her. Candidates who are domineering and disruptive, on the other side, are viewed as selfish and uncooperative.
Related Links: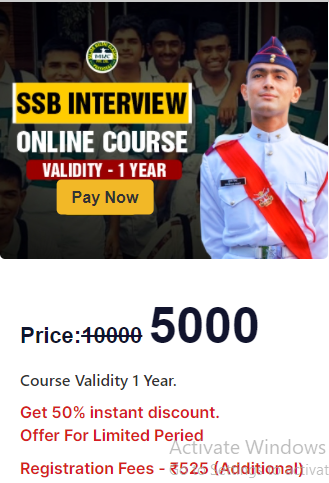 How to Handle this situation?
Unfortunately, explaining how to manage this scenario practically in the world is challenging because each group will be distinct in terms of makeup. As a result, I recommend that you watch the film, which has various conversations and explains the tactics. Nonetheless, implement the following five strategies:
Concentrate
Pay close attention to those who are telling the narrative. Look for applicants with chest numbers that are close to yours. Take note of the general agreement on the number of characters, their ages, and gender.
Prepare to shoot
Once you've completed the above steps, you'll be ready to film your first line. Shoot as soon as the final individual finishes his narrative. "Friends, the stories of chest nos —,—,—-, and —- were comparable and attractive, so let's make it the common story," you say. Allow a little pause and watch for reactions. You have now demonstrated your self-assurance, initiative, and bravery.
Managing Confusion
When you pause, the chaos begins, and everyone speaks at the same time. You must take action and get them to talk one at a time. Make sure you are not cruel to anyone and don't identify anyone in particular. Continue to nudge, and I am confident that no one will relent.
Be a Roman in Rome
When no one is cooperating, begin explaining why the narrative appeals to you and why it should be made the group story with minimal changes. Continue to explain your reasoning, and if someone else's idea appeals to you, accept and include it in the collective tale. This will disclose your logic, intellect, capacity to articulate yourself, influence, decision-making, determination, liveliness, and so forth. This is sufficient for the time being.
Best SSB Interview Coaching in India
Although, the candidates can prepare for the NDA SSB interview with Major Kalshi Classes. It is the Best SSB coaching in India. Moreover, for the best NDA preparation in Prayagraj, take admission to Major Kalshi Classes. Some of the features that make MKC the best are as follows:
MKC Offline Classroom Course Unique Features:
"Trend Analysis" based unique "Teaching Plan"
Most experienced faculty of MKC,
Doubt Counter facility
Spoken English Classes,
Physical Training Sessions at Malviya Stadium,
MEDICAL CHECK-UP AT MKH
Best Study Material by MKC Publication
Weekly and Monthly Testing System
Special Current Affairs Sessions
Sunday Extra Classes
Best SSB Interview guidance by Retired Officers
Fully Equipped GTO Ground
Huge Computer Lab
Comfortable Hostel & Mess for Nutritious food
Related Links: