What is Snake Race In SSB Interview and how to perform well?
Snake Race In SSB Interview:- The fourth assignment in the GTO series is Snake Race. This is an outdoor assignment in which you must carry cargo in the form of a massive Snake and traverse several obstacles with it. You must accomplish the work in a group and within the time restriction specified.
Rules of Snake Race In SSB Interview:-
In general, applicants are sorted into four groups, each with eight to ten individuals; this group is then allotted a road with certain difficulties and will be carrying the snake.
The group must choose a phrase or Nara and pronounce it aloud while executing the assignment.
The snake must be held by three members when crossing the obstacle, and when all candidates pass from one obstacle to another, all candidates must keep it straight; bending the snake will result in penalties.
The Snake should not come into contact with the earth.
Candidates must not breach any colour regulations or violate any restrictions, otherwise, a penalty will be levied.
Obstacles.
The obstacles are as follows
1. Ramp
2. Figure of Eight
3. Third is the spider's web
4. Double wall
5. Single wall
6. Giant slide
The objective

of Snake Race:-

This assignment demonstrates your mental fitness as well as your physical stamina. In addition, the primary goal of this work is to assess your team spirit and leadership abilities. Cooperative abilities, excitement, responsibility, speed, agility, and self-confidence are also examined.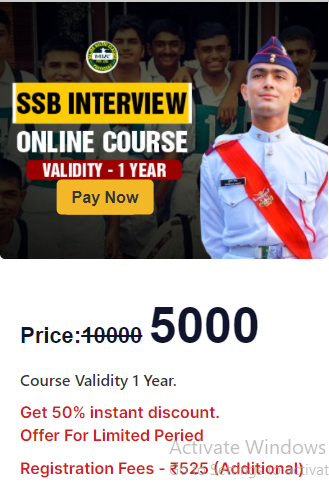 5 Important GOR Tips.
Take the initiative, assist the group in providing great ideas to overcome obstacles, and select a compelling motto.
Never reprimand or be irritable with any member; instead, work as a team. Never let your anxiousness show in your expression or behaviour.
If you believe the group is losing morale, invigorate them by using the motto and demonstrating enthusiasm. Maintain a relaxed tone of voice.
While climbing the wall or any other barrier, attempt to assist those who are less physically fit and require assistance scaling the wall. This demonstrates your humility and leadership abilities.
Serve as the group's eyes and ears. Be mindful of any broken rules and bring the group along with you.
SSB Interview Process:
The SSB Interview is five days long and each day there is a different types of tests and activities. In the SSB Interview Online Classes, You will be given detailed information about each day of the Interview and how you have to act and perform, etc. Here is the process for five days of the interview. Candidates can check the pattern of the SSB Interview below:
Stages
Tests
Stage 1
Screening Test
Verbal and non-verbal tests.PPDT
Stage 2
Psychological Test
Thematic Apperception Test (TAT)Word Association Test (WAT)Situation Reaction Test (SRT)Self Description Test (SD)
Group Testing Officers Tes
GDGPEPGTHGTIOTCommand TaskSnake race/Group Obstacle RaceIndividual lectureFGT
Personal Interview
–
Conference-
The SSB Interview is for the 900 mark and you have to score better to clear the overall cut-off marks. You need to join the Best Online Classes for SSB Interviews in India that could train you, educate you, and make you able to clear the Interview. Well, Joining the Major Kalshi Classes is not possible for every student as we have a limited number of seats. That is why the team Major Kalshi Classes has developed its own mobile application and it has become very easy for the candidates to attend the classes and clear their doubts on a regular basis.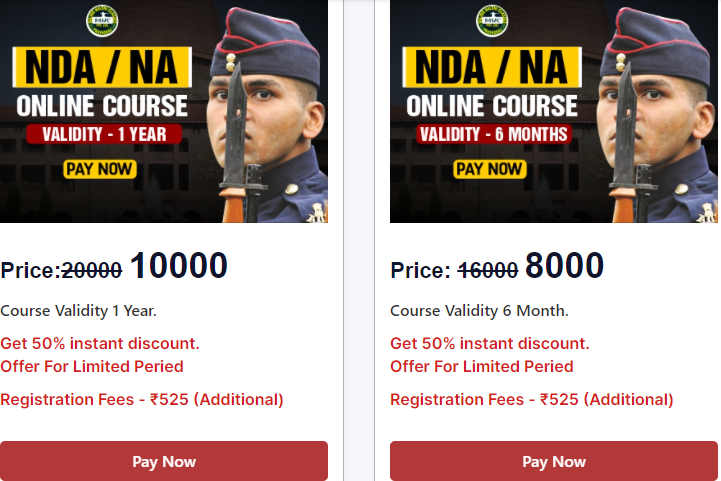 Join MKC For Online SSB Interview Preparation:
There are many rules and regulations to appear in the SSB Interview. It is important for every candidate who is appearing in the Interview must be aware of it. Any wrong movement or inappropriate behaviour can be a reason to disqualify you. The Major Kalshi Classes prepare the students for the SSB Interview within a month and the training is given by the Ex-SSB Interviewers and Defence Officers etc. In the SSB Interview Online Classes, You need to build officer-like quality to clear the Interview. There are around 15-16 Officers Like Quality. In the Online Classes you get the following:
Unlimited Access to live classes for 1 year
Recorded video, Notes, Online Test Series
Doubt Counter Facility Available
Hindi and English Medium Batch Available, etc
Well, our MKC team is here to help you in every manner regarding the Interview and make you able to clear the Interview. Join the Best SSB Online Coaching in India and get the best, easy and affordable training for the SSB Interview.
FOLLOW