Is Makeup Allowed During the SSB Interview?
Is Makeup Allowed During the SSB Interview?:- The Services Screening Board Interview (SSB Interview) is a five-day selection process for individuals who have passed their defence entrance exams. It examines candidates' intelligence and personality. The interview is split into two parts:-
Officer Intelligence Rating and Picture Perception and Description are included in Stage One.
The interview, Group Testing Officer Tasks, psychological exams, and a conference are all part of stage two.
The SSB interview is not simple. Many applicants fail to pass the interview on their first try.
What should female applicants wear to the SSB interview?
Female applicants may wear Indian or Western traditional attire. When determining what to wear, keep in mind that this is a formal setting and that one should dress appropriately.
You are permitted to bring three pairs of formals for the screening day, interview, and conference. Remember to limit the kurta sleeve length to either the elbows or the wrists. A basic plain kurta would suffice. You can wear formal Polo t-shirts and pants on other days.
Avoid packing casual clothing such as round-neck t-shirts. Also, for the nights, bring long pyjamas and nice t-shirts, nothing low-neck, and avoid wearing shorts.
Wearing Western formals calls for a light-coloured full-sleeved shirt and black pants.
A tracksuit can be used for group work and physical fitness testing. Wear white sports shoes or white PT shoes and calf-length socks with the tracksuit. (Is Makeup Allowed During the SSB Interview?)
Women candidates can wear their hair in a bun or form a single braid to keep hair off of their faces and from distracting them.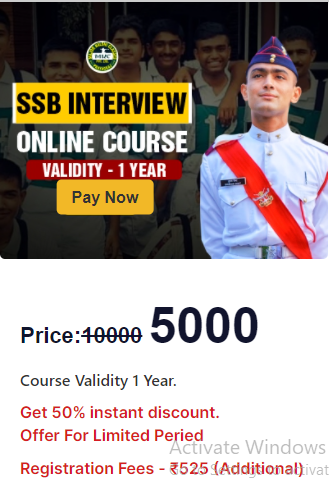 There is no reason to put on makeup. If you must use makeup, anything as basic as kajal would suffice. Remember that this is a formal interview and that your acceptance into the armed forces is contingent on it.
No one is criticising you for your cosmetic abilities; instead, your knowledge and personality are being examined. Furthermore, performing various jobs causes you to sweat, which causes your makeup to dissolve.
Constantly worrying about your makeup smearing will not give you a professional appearance and will reduce your chances of being chosen.
When it comes to accessories, it is advisable to avoid wearing any jewellery or watches, for the simple reason that jewellery such as earrings and necklaces might get misplaced, and watches can interfere with performance in group work and physical fitness assessments.
Make certain that you pack everything in the list in the order specified in the call list. Forgetting or carrying the wrong items does not give a good impression.
Maintain your confidence and offer your all. Try not to become agitated. When asked a question, you may always take a minute to think about it, and if you are worried, take a deep breath, quiet your thoughts, and then respond confidently. (Is Makeup Allowed During the SSB Interview?)
SSB Interview Process:
The SSB Interview is five days long and each day there is a different types of tests and activities. In the SSB Interview Online Classes, You will be given detailed information about each day of the Interview and how you have to act and perform, etc. Here is the process for five days of the interview. Candidates can check the pattern of the SSB Interview below:
Stages
Tests
Stage 1
Screening Test
Verbal and non-verbal tests.PPDT
Stage 2
Psychological Test
Thematic Apperception Test (TAT)Word Association Test (WAT)Situation Reaction Test (SRT)Self Description Test (SD)
Group Testing Officers Tes
GDGPEPGTHGTIOTCommand TaskSnake race/Group Obstacle RaceIndividual lectureFGT
Personal Interview
–
Conference-
The SSB Interview is for 900 points, and you must score higher to clear the total cut-off marks. You should enrol in the Best Online Classes for SSB Interviews in India, which will train, educate, and prepare you for the interview. Because we have a limited number of seats, joining the Major Kalshi Classes is not possible for every student. As a result, the Major Kalshi Classes team has created its own mobile application, making it very convenient for candidates to attend classes and resolve their concerns on a regular basis.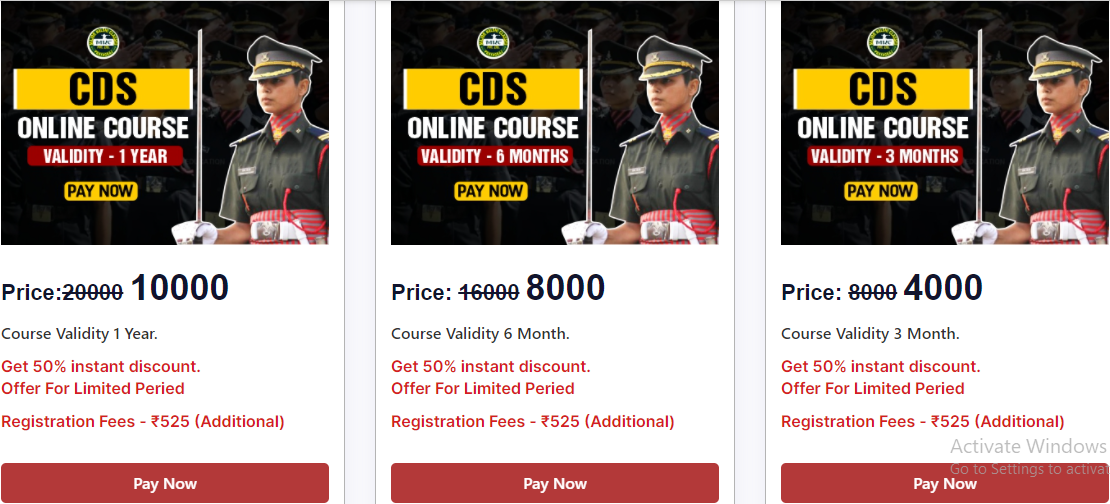 Join MKC For Online SSB Interview Preparation:
There are several laws and regulations that must be followed during the SSB Interview. It is critical that every candidate that appears in the interview is aware of this. Any incorrect movement or unacceptable behaviour may result in your disqualification. Within a month, the Major Kalshi Classes prepare students for the SSB Interview, and the instruction is provided by Ex-SSB Interviewers, Defence Officers, and others. To pass the SSB Interview Online Classes, you must develop officer-like qualities. There are around 15-16 Officers Who Value Quality. The following are included in the Online Classes: (Is Makeup Allowed During the SSB Interview?)
Unlimited Access to live classes for 1 year
Recorded video, Notes, Online Test Series
Doubt Counter Facility Available
Hindi and English Medium Batch Available, etc
Well, our team is here to help you in every manner regarding the Interview and make you able to clear the Interview. Join the Best SSB Online Coaching in India and get the best, easy and affordable training for the SSB Interview. Here are the SSB Interview Courses details.
Top 5 SSB Interview preparation tips 2022
Before starting the preparation for the SSB interview, you should remove the idea from your mind here that the SSB interview is a very difficult exam in any way. If you follow the tips given below then you may get selected for SSB Interview.
1. Always keep yourself updated:-
During the SSB interview, when the process of GTO starts, during this time the candidate has to show a leadership-like quality within him. During this, the cadet is called to give some general information. In which the officials check how the candidate can perform as a leader. In GTO's Group Discussion and Group Planning Exercise, you need to always be updated about the country, abroad, and other current affairs. Mostly on the third and fourth day when you reach for the interview, you are given various activities related to general knowledge.
You need the best books and proper guidance to always update yourself and prepare yourself according to the SSB syllabus. A better way to keep you updated is also to read and watch daily newspapers and news broadcast on TV and also monthly published magazines. If you want to get all the above facilities for the preparation of SSB then Major Kalshi Classes Coaching Institute will be completely helpful for you in this.
2. Do physical activities every day:-
You should also keep doing meditation and physical activities daily to activate your body's functioning and mind smoothly. By doing meditation daily, where your brain is active and ready for new ideas, doing physical activities also increases the strength and energy of working in your body. For this, you should do running, jogging, and other physical activities continuously every day. If the physical activity you do is not at par with the recognized physical activities in the army, then you should enrol in a better coaching institute.
Here the preparation for all the physical activities to be done in the SSB interview of the army is done under the guidance of better trainers. With our advice, you must choose Major Kalshi Classes from one of the top coaching institutes in Allahabad. You also need to be medically healthy. If symptoms of any type of the disease are visible in your body, then you must get it examined and treated before appearing in the SSB interview. You have to be physically and medically fit to appear in the SSB interview. You can enrol by visiting Major Kalshi Classes Health Care Center for your medical examination.
3. Pay more attention to English subject:-
It is generally illegal for a cadet to appear in the SSB interview to use the Hindi language. That's why you need to improve your writing, reading, and speaking skills in the English language. You have to write in the English language during PPDT and Psychological Test to be conducted during the SSB interview. By structuring sentences using as many words as possible in less time and conversing in English fluently, you can crack the PPDT and Psychological Tests. Let us tell you that in the PPDT and Psychological Tests, the officials examine you about how much information you have about any situation or word.
To pass these tests, you should construct objective sentences with English words every day and pronounce the same words. If you are facing any kind of inconvenience in English then you can also get yourself enrolled in the best coaching institute. If you are looking for a coaching institute for all the information and preparation for the SSB interview then Major Kalshi Classes Coaching Institute is a better option for you. (Is Makeup Allowed During the SSB Interview)
4. Always be true to yourself:-
PIQ forms are made to you on the very first day of appearing in the SSB interview. In which questions related to your personal information are asked. Therefore, to fill out this form always, you must provide true and correct information about yourself. On the last day when your personal interview is conducted by the officials, during that time the officials ask personal questions according to all the information filled by you. If the information is not received in any way according to the information entered by you, then it affects your selection. When you approach the officer for your personal interview, always be true to yourself.
5. Always be positive towards SSB:-
You must have got different types of information about SSB interviews from different people. Here you get to see negative thinking towards SSB interviews by some people. But let us tell you that to appear in the SSB interview, you should keep your thinking positive and not face any kind of trouble while talking. During the personal interview, you can make a good impression on the officers with the art of positive thinking and giving excellent answers in front of the officers. So always keep a positive mindset before appearing in the SSB interview and try to do your best without worrying about the result.
FOLLOW