Latest GD Topics for 2022, how to Speak well in GD?
Latest GD Topics for 2022:- A candidate needs a better strategy and proper guidance to prepare for Group Discussion, the most important topic in Indian Armed Forces SSB Interview. For the preparation for Group Discussion, the candidate needs to get the latest information, discuss it, and get the right kind of information. Through today's article, we are giving you information about the important topics required for Group Discussion, which have been the most discussed in 2022.
You can improve your Group Discussion preparation for SSB Interview by going through the important information and topics suggested by us. Let us know what is group discussion is and how to prepare for this group discussion of the SSB interview.
What is SSB Group Discussion (SSB GD)?
Important entries to join the Indian Armed Forces like National Defense Academy and Combined Defense Service are very popular among the people. But to get success in these exams, the candidate has to prepare for the written exam and SSB interview. Under the SSB interview, the candidate has to do tasks like group discussion.
During Group Discussion, the candidate has to discuss the topic given by the officers within 3 minutes. To prepare for this part, the candidate has to get specific information on different types of GD topics. Below we have provided information about the important topics of GD of SSB interview. To get detailed information about these important topics, you follow the preparation medium given by us.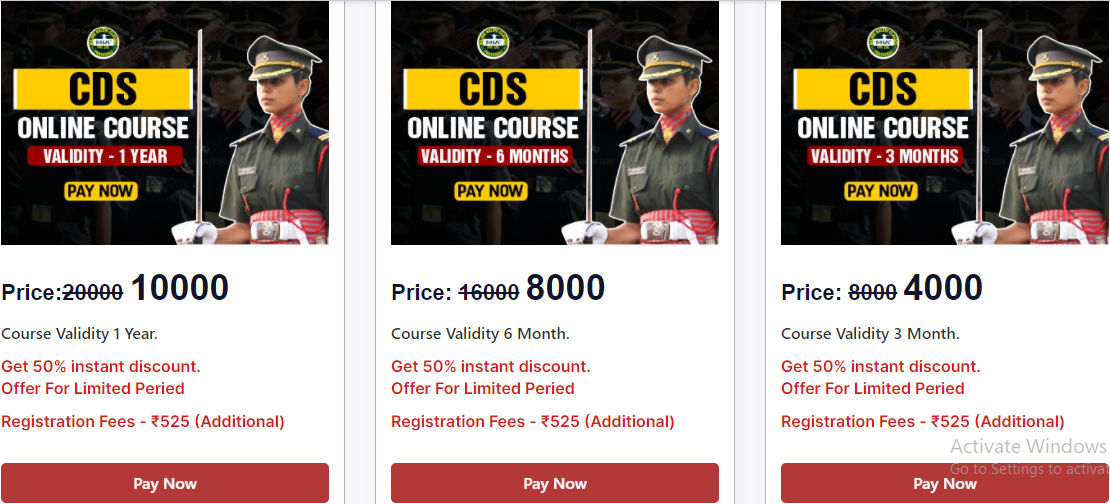 Latest GD Topics for 2022
What are War Crimes?
What is the importance of Women in the Armed Forces?
How to play the role of Atmanirbhar Bharat in the Defence sector?
What is the power of NATO?
Are Russia and Ukraine wars good for both countries?
How can we make the internet a safer place?
Describe the Defence Budget 2022-2023?
Describe the Union Budget 2022-2023?
What is the effect of Covid third wave in India?
Sri Lanka's Economic Crisis.
Karachi University Blast.
India Created Guinness World by waving 78,220 flags simultaneously.
Elon Musk buys Twitter, Describe its Pros and cons.
Gautam Adani world's 5th richest person.
The UK hits record Covid-19 levels.
Imran Khan was forced to resign.
Akasa Airlines to launch in July.
Tesla was invited to manufacture e-vehicles in India.
Air India loses Preferential Status in International Traffic Rights.
India's power demand reaches an all-time high.
Agriculture Minister launches 'Kisan Bhagidari-Prathmikta Hamari' campaign.
AAHAR 2022 was held in New Delhi.
7 cancer hospitals to be inaugurated by PM Modi in Dibrugarh.
The world's oldest person dies.
India wins gold at the Archery World Cup 2022.
Should be the best Women's IPL from 2023?
Manoj Pande becomes the 29th Chief of Army Staff.
China signs a security pact with the Solomon Islands.
Russia tests nuclear-capable ballistic missiles.
All India Police Science Congress inaugurated.
INS Vagsheer submarine-launched.
Emmanuel Macron wins the French election.
Veteran filmmaker T Rama Rao passes away.
Tamil Nadu government to set up 4 Olympic training academies.
Are CCTV cameras in public places effective or just an invasion of privacy?
Should India be given a permanent seat in UNSC?
US Withdrawal from Iran nuclear Deal – Impact on India.
Should India Sign CTBT and NPT?
Are we forgetting our seven sisters?
Son of the soil approach in recruitment – good or Bad?
Why is India one of the biggest defence equipment importers?
Should Article 35A be abolished?
What is G-20 and how to it plays a role in the world?
buy prednisone generic rxxbuynoprescriptiononline.net/prednisone.html over the counter

Should reservations be based on economic status?
Is nuclear disarmament mandatory to achieve world peace?
Describe Nationalism vs Regionalism.
What is the criminalization of politics?
Who serves the country most – Teacher or soldier?
Should Bihar be given special category status?
Drone Technology is good or bad for the future.
Describe AUKUS vs Quad.
Describe BRICS vs Quad.
How to do GD preparation?
To prepare for the GD of SSB interview, candidates should not depend only on their knowledge but should adopt different methods to get all kinds of information. Different types of media are available for Group Discussion to collect important information related to different types of activities happening across the country. Let us know which medium you can use to do better for GD preparation.
Through newspaper: –Every day, in different languages, information about the events and important discussions happening in the country and abroad is available in the newspapers. To keep yourself up to date, keep reading each day's newspaper regularly. In this way, you can easily access your daily information and get more information to study any topic in depth. By joining Major Kalshi Classes Coaching Institute you can easily access daily newspapers each day by having a library facility.
By current affairs and magazines: – In view of the increasing competition in today's time, the publication of current affairs and magazines has been started by many coaching institutes and publishing companies. The benefit of which is directly benefited by the students preparing for the exam. Candidates can easily improve their exam preparation by buying different types of current affairs and magazine text materials present in the market. Daily current affairs and magazines should be read to prepare for those important topics suggested by us above for group discussion. You can connect with Major Kalshi Classes Coaching Institute to get current affairs magazines that are published weekly and monthly. Classes are conducted on a daily basis to discuss and discuss the important topics of each day. If you want to prepare better for SSB GD, then join MKC today.
Listening to Television News: – Any type of events happening in the country and abroad are immediately made available in the news broadcast on television. To get all the information required for Group Discussion, candidates must go through the daily news and keep writing important things in their notes. By doing this, the candidates will not only get information but will also get information to research important topics.
By researching on the internet: – In today's time, the Internet is a better option for information about any exam or for studying well on any topic. All types of information related to the topic of SSB GD are available on different types of websites and the official websites of different coaching institutes. Complete information about SSB GD and important topics and their answers are easily available on the official website of Major Kalshi Classes.
The SSB Group Discussion books are published by the Publications Division of Major Kalshi Classes.If you also want to get these books, then go to the official website of MKC today and get the books sitting at home.
How to Speak well in GD: –
In SSB GD, you can easily have a conversation if you get the best information on any topic. Follow the important information given below to talk in a good group discussion.
Do more research on the topic on which you want to discuss and get as much information as possible?
While discussing the topic in Group Discussion, keep in mind the time, so you should pay attention to the important point of the selected topic.
When you are talking about the topic, keep your language style better and try to speak English fluently.
While discussing the topic, you should always emphasize the important points and keep better eye contact with the colleagues sitting in front of you.
Showing any kind of overconfidence can affect your marks and you may not do group discussions properly.
To prepare for Group Discussion even better, join Major Kalshi Classes Coaching Institute today, here you will get proper information under the guidance of the best teachers. So without wasting any time use the below-given contact number and official website and improve your SSB GD preparation by enrolling.
Frequently Asked Question:-
Which topics are better for SSB GD preparation?
Ans: –To get selected in the Indian Armed Forces by the Service Selection Board, candidates have to prepare for GD to be up to date. For GD preparation, candidates should prepare from the most important and discussed topics of the last 6 months.
Can SSB GD preparation be done by just reading books?
Ans: -Preparation for SSB GD cannot be done by just reading books, but through books, you can definitely get complete information about the latest topic.
How to improve your skills for GD?
Ans: -For conversing in GD it is necessary for the candidates to be up to date and have a good command of the English language. By doing this the candidate gets good skills in SSB GD.
Which coaching institute is better for SSB GD preparation?
Ans: -Major Kalshi Classes Coaching Institute is the best for SSB GD preparation. It is continuously helping aspirants to fulfil their dream forthe last 15 years.