Navy SSR/AA Medical Exam 2022 and Physical test in detail
Navy SSR/AA Medical Exam 2022:- In the Indian Navy, after the written examinations of SSR and AA, the medical examination of the selected candidates is done. The main purpose of conducting the medical examination is to provide appointments in a disease-free condition to the candidates who are recruited into the army. For this, Major Kalshi Classes Coaching Institute provides facilities by MKC Health Care Center.
But many candidates do not have much knowledge about the medical criteria of Indian Navy SSR and AA. Due to this, they pass the written examination but they do not get success during the medical examination and they get frustrated. Through today's article, we will give you complete information about the major Medical Examination tests and Physical Tests of the Indian Navy. By following these standards you can improve your preparation for medical examinations and physical tests and earn success.
What happens in Navy SSR AA Medical Exam?
Medical Examination in Senior Secondary Recruit and Artificer Apprentice has its own role to be conducted for the posts of Sailors in the Indian Navy. Under the medical examination, the methods of the candidates and internal and external bodies are thoroughly examined. In case of any minor mistake or disease condition, the candidate is not appointed. For this, the candidate should have knowledge about all those criteria of medical examination which are according to the naval medical standard. In the information, we have shared with you important topics and other information about Navy SSR Medical Examination.
Navy SSR/AA Medical Exam 2022:-
The candidate should possess good mental and physical health.
He should be free from any disease/ disability and have no cardiovascular disease.
He should be free from surgical deformities like Knock-Knees, and Flat-Foot.
The candidate should not have a past history of fits or psychiatric ailments, Varicose-veins, etc.
He should not have any type of infection in the ears.
Candidates are advised to get their ears cleaned for wax and tartar removed from teeth before appearing for the written test, which is followed by PFT and Medical examination.
Candidate should possess Colour perception standard of CP II and Eyes Visual standards should meet the under mentioned prescribed standards for both the conditions that are with glasses and without glasses.
Once you complete this all, now you have to go to the internal body checks and in these tests, the following internal body organs will be checked: Navy SSR/AA Medical Exam 2022
Chest X-ray for your lungs.
Ultrasound for kidney stones.
The liver problem will be checked
Blood test
Urine test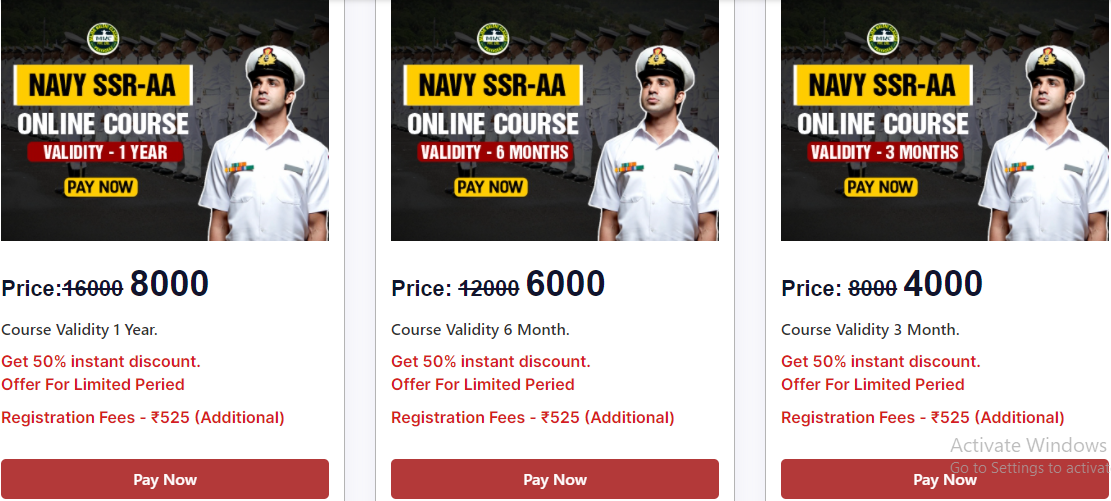 Navy SSR/AA Physical test 2022:-
Before filling out the application form for Indian Navy SSR AA, candidates have a short knowledge of the physical criteria. But after passing the written examination, when the physical test is conducted after the medical examination in the Indian Navy, then other external organs of the candidates are examined.If the criteria of external organs of the candidates are not fulfilled as per the standards, then they are debarred by the officers of the Navy. Below we have provided complete information about Navy SSR Physical Test. After reading the article, you can get information about the required standard related to vision by reading the table given below carefully.
The minimum height should be 157 cm.
Candidates must have good physical and mental health. They should be free from any defect
Weight and Chest should be proportionate.
The minimum expansion of the chest should be 5 cms.
The candidate's hearing must be normal.
The better eye should be 6/6 and the worse eye should be 6/9 without glasses.
Better eye and worse eye both should be 6/6 with glasses.
Tattoos: Permanent tattoos will be allowed only on the inner face of forearms, that is, from the inside of the elbow to the wrist and on the reserved side of the palm/backside of the hand.
Type of Entry
Without Glasses
With Glasses
Better Eye
Worse Eye
Better Eye
Worse Eye
SSR
6/6
6/9
6/6
6/6
AA
6/6
6/9
6/6
6/6
MR
6/6
6/9
6/6
6/6
MR Musicians
6/60
6/60
6/9
6/24
Physical Fitness Test in Navy SSR/AA:
Candidates will have to appear for the Physical activities and he has to perform the following activities. It is mandatory to clear each test individually:
1.6 km running to be completed in 7 minutes.
20 squat up.
10 Push-ups
Rejection Rule of Medical Examination of Navy SSR/AA:-
Candidates not fulfilling the criteria as per Medical Standard in the Indian Navy are rejected.But if the following types of medical symptoms appear within the candidates, then some preference is given to them.Let us know which criteria are met, you are given a selection and which criteria are not met, you are rejected.
Candidates who have any serious disease in their bodies are rejected outright.
Such candidates who have some time ago disease in the body and they are not able to recover during the medical test are rejected for some time.
Minor wounds in the internal organs of the body are rejected for a period of time till they heal.
If the candidate has a serious disease in the body parts and is not getting cured then he is completely expelled.
Time is given by the Medical Board for such candidates who have minor deformities in the body or are suffering from such diseases which can be cured.
For curable diseases, 90 days are given by the Medical Board, after which the candidates become available for medical therapy again and after fulfilling the criteria, they get an appointment.
If you also want to get complete information about Indian Navy Medical Criteria and want to get a body test done then join Major Kalshi Classes Coaching Institute today. By joining this coaching institute, you can not only complete your exam preparation under the guidance of the best teachers but you can also get information about the medical examination.
Navy SSR AA are examined by excellent doctors and retired army doctors at the health care centre run by Major Kalshi Classes for medical examination. Physical fitness classes are conducted every Sunday in Major Kalshi Classes for Physical Fitness Test in which candidates from different places are present. If you want to check your physical fitness and medical test better and prepare better then join Major Kalshi Classes Coaching Institute.
For any type of preparation forthe naval department of the Indian Armed Forces, you can contact today with Major Kalshi Classes Coaching Institute.To prepare for the exam, you can download Major Kalshi Classes Coaching Institute's learning application from Google Play Store and get registered.If you want your preparation to be done in the coaching campus of Major Kalshi Classes Coaching Institute, then call on the below-given contact number and get yourself registered by reaching the address mentioned.MKC's official website or MKC learning application is a better way to register online, so without wasting time, improve your preparation by registering yourself.
Frequently Asked Question:-
Where to get a Navy SSR medical examination done?
Ans: –Before the medical examination is to be held at the time of appointment, get registered in MKC Health Care Center to get the complete body examination done according to the standard level of the army.
Are Navy SSR and AA medical tests different?
Ans: –The medical test for Indian Navy Senior Secondary Recruit and Artificer Apprentice is the same.
What are the Navy SSR and AA's vision standards?
Ans: –The vision standard for Senior Secondary Recruit and Artificer Apprentice of the Navy should be 6/6 for the better eye and 6/9 for the poor eye.
What is the rejection rule of Navy SSR?
Ans: –When a candidate appears in the Medical Test of the Indian Navy and has any serious disease or serious deformity in his body, then he is rejected outright. Such candidates who have such diseases in their body in which they take less time to cure and they can recover completely, then they are given 90 days.
Which is the best coaching institute for SSR and AA physical test preparation?
Ans: –Preparation for Navy SSR and Physical Test of Income: MKC Coaching Institute in Prayagraj is a better option for the preparation of Physical tests for Navy SSR and AA.
FOLLOW