CAPF 2022 Tips And Strategy To Qualify Written Exam
CAPF 2022 Tips And Strategy:- The CAPF 2022 Exam is planned for 7 August 2022; individuals who apply for the Central Armed Police Force Assistant Commandant position must be aware of the CAPF 2022 Tips and Strategy to Qualify for Written Exam if this is their first try. Mr Saurabh Sir will provide you with information on the CAPF written test. So go ahead and read the whole thing.
Proper information is essential to prepare for the CAPF 2022 test, and this knowledge is gained via the majority of practice. If you truly want to understand "CAPF 2022 Tips & Strategy," please read the following useful study tips:
Important Dates
Application Begin: 20/04/2022
Last Date for Apply Online: 10/05/2022 Upto 06:00 PM Only
Last Date Fee Payment:10/05/2022
Exam Date: 07/08/2022
Admit Card Available: Before Exam
CAPF 2022 Tips And Strategy:-
Books: Books are often regarded as the most valuable and beneficial source of information. To qualify or pass this test, you must select the appropriate books for study and increase your knowledge in the proper manner. This will not only prepare you for the exam but will also provide the required results.
Time management: It is the second most crucial factor to consider. Proper time management will assist you in preparing for each and every circumstance to the best of your ability. Understand your strong and weak spots. Make a workable creative plan. This will help you enhance your abilities and perform well on the exam.
Practice: To pass any competitive test, you must put in a lot of practice time. As the proverb goes, "Practice makes perfect," therefore in order to reach one's goal, one needs to practise more. Try to solve previous years' sample papers for better outcomes. For practice please Download MKC Test Prep App.
Syllabus: This is one of the most important steps to preparing for anything. In order to clear the exam, you need to know the complete syllabus as well as the topics. Having proper knowledge of all the topics will increase your chances to crack the exam.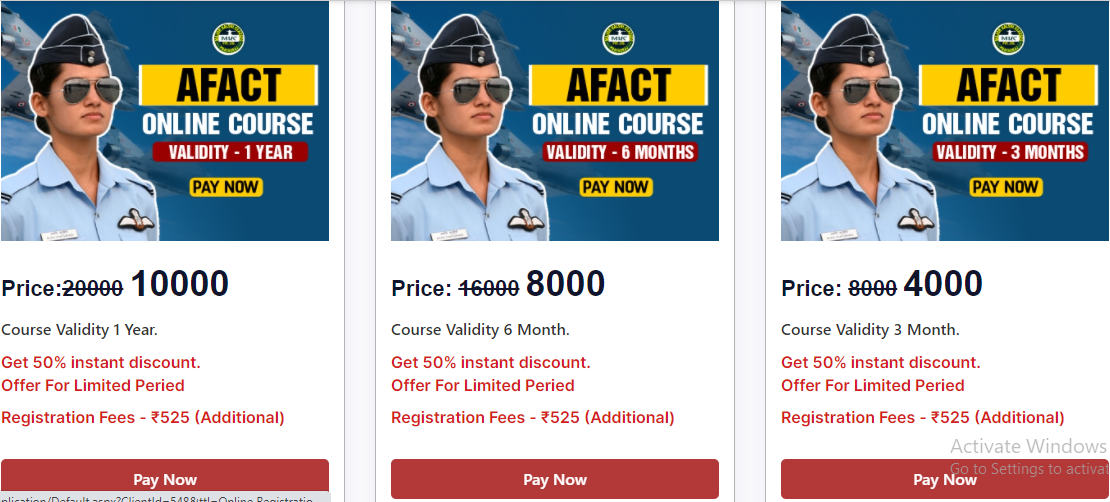 Syllabus of CAPF 2021 Exam:
There is two paper in the Written Examination. the syllabus of both papers is different. Here is the syllabus of CAPF paper 1 and Paper 2 etc.
Paper 1 Syllabus of CAPF:
| | |
| --- | --- |
| Subjects | Topics |
| General Studies | Indian and World Geography, Indian Policy, World Geography, History of India, Current Affairs, Indian Economy, General Mental ability, General Science. |
| General Mental Ability | Analogies, Decision Making, Analysis, Problem Solving, Space Visualization, Relationship Concepts, Ranking, Syllogisms, Figural Classification, Arithmetic Number Series, Coding and Decoding, Arithmetical Reasoning, Visual Memory, Statement Conclusion |
Paper 2 Syllabus of CAPF:
| | |
| --- | --- |
| Subjects | Topics |
| General Studies | Science and Technology, Environment, Heritage and Culture, Indian Constitution, General Policy, Indian History, Celebrities, and Eminent Personalities, Indian National Movement, Indian Geography, Current Affairs – National and International, Indian National Movement. |
| English Language, Comprehension, and Essay | Grammar, Vocabulary, Counter Argument, Essay Writing, Comprehension, Precis Writing, Report Writing, Communications |
CAPF 2021 Exam Panel/Personal Interview Process:-
Here is the process of CAPF Interview 2021- (150 Marks)
There is a panel of 4 people where one is a chairperson (a serving member of CAPF) and the others are professors/experts with high experience in their related fields.
There is a session of introduction, in the beginning, to build up the confidence of the candidate.
Then, there are questions based on the answers filled in in a detailed Application Form.
Candidates are asked questions on current affairs at both national and regional levels.
The interview can go for 1-2 hr or more than that.
Questions can be asked about the recent defence development related to checking your interest in the defence sector.
Do not hesitate to ask any questions for the panel if they say.
Show officers like quality to the panel.
Paper 1
| | |
| --- | --- |
| Duration | 2 hours |
| Types of questions | Multiple-choice questions |
| Total Number of Questions | 125 |
| Total Marks | 250 |
| Language | Hindi & English |
Paper 2
| | |
| --- | --- |
| Duration | 3 hours |
| Types of Questions | Descriptive |
| Total Number of Questions | 7 |
| Total Marks | 200 |
| Negative Marking | Yes |
Physical Efficiency Test (PET)
| | | |
| --- | --- | --- |
| Tests | Males | Females |
| 100 mt. race | In 16 seconds | In 18 seconds |
| 800 mt. race | In 3 minutes 45 seconds | In 4 minutes 45 seconds |
| Long Jump | 3.5 mt. (3 Chances) | 3.0 mt. (3 Chances) |
| Short-put (7.26 kgs) | 4.5 mt. | – |
You can Avail our Service:-
For purchasing any books for defence examination- Click Here
For Joining Test Series- Click Here
For Online Course at MKC Learning App- Click Here
Visit our YouTube Channel For Free Education:- Click Here
This is all about the CAPF 2022 Tips And Strategy To Qualify Written Exam. If you guys want to serve the nation and want to clear the Defence examination, join Major Kalshi Classes, Here we have experienced faculty for all the subjects. For more inquiries, you can call us at 9696220022 and 9696330033 or go to our official website www.majorkalshiclasses.com. Thank you.
FOLLOW