Best X and Y Group Preparation Strategy by MKC
Best X and Y Group Preparation Strategy by MKC:- In this essay, I will go over the entire process of preparing for the Airforce X group and the Airforce Y group, among other things. Check out the whole article below for more information. I have provided information on how to prepare for the Air Force X and Y Group Exam. I also have some vital information concerning the Air Force Airmen Examination. There have been some adjustments made to the examination.
All of the candidates who applied for this examination. They will all take the examination in the month of May. In this section, I will discuss the preparation for the Airforce X and Y group examinations, as well as the marking structure. According to the report, certain adjustments have also been made to the exam structure and grading method, among other things. However, no official statement has been made regarding the Airforce X and Y group Exam format.
Best X and Y Group Preparation Strategy by MKC:-
To prepare for the Air Force technical group, also known as the X group. Improve your physics knowledge; the majority of questions will come from this section. The English section is the simplest, and you may greatly improve your score in this section. To obtain the English and physics syllabuses for the Airforce X group examination.
Try each question one at a time, beginning with English because it is the simplest section of the exam to score well on. Then on to the General awareness section, which is similarly simple to complete. Do the numerical questions last because they take a long time and you may miss your other section as a result.
MKC Tips for X and Y Group 2023:-
There are no such things as test preparation tips and techniques. You will have to put in a lot of effort to achieve your goals. While preparing for the Airforce X and Y Group Exam, you should keep the following in mind:
While studying, make a quick note. So that you may update it at the conclusion of the preparation process.
Solve prior year's exam questions.
If you don't have enough time to prepare, just solve as many prior year question papers as you can.
According to mine, if you did well in 12th grade, you just need three months for the finest preparation.
Every day, spend 4-5 hours studying.
Participate in the Online Mock Exams.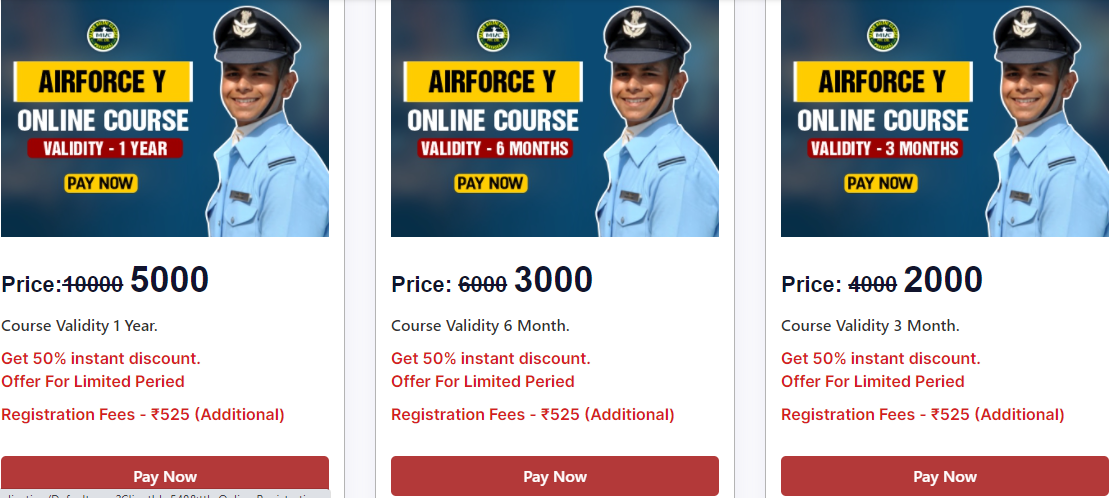 Airforce X And Y Phase 2 Preparation Tips
The Air Force X and Y 1/2021 test is now complete. It was set to take place between July 12 and July 18, 2021. Many students who have taken Major Kalshi lessons in order to get excellent marks in the airforce phase 1 written test must know the Airforce X and Y Phase-2 preparation tips as well as the selection procedure. So, let's have a look at the entire Airforce X and Y Phase 2 details down below in this paragraph.
n phase II, There are four stages that one has to clear. It is very important to clear those tests to proceed with the next phase of selection.
Documentation
Physical Fitness Test
Adaptability Test I
Adaptability II
Documentation:
The candidates are to bring the following documents while reporting for Phase II of the Selection Test at the allotted Airmen Selection Centre-
Colour Print out of duly filled application form downloaded on completion of online registration.
HB Pencil, Eraser, Sharpener, Glue stick, Stapler and Black/Blue Ball Point Pen for writing.
Ten copies of un-attested recent (which was used for the online application registration) passport size colour photograph.
Four self-attested photocopies and Original Matriculation Passing Certificate (required for verification of Candidate's Name, Father's Name and his Date of Birth).
Original and four self-attested photocopies of Matriculation Marks Sheet (only applicable for three years Diploma Course holders when English is not a subject in Diploma Course).
Original and four self-attested photocopies of Intermediate/10+2/ Equivalent Examination Passing Certificate and Marks SheetOR Original and four self-attested photocopies of Three years Diploma Course Passing Certificate and Marks Sheets of all semesters.
Original phase-I Admit card used during a phase-I online test, bearing Air force seal and invigilator's signature.
To get complete details about the Documentation process of Airforce Airforce Selection. Click on the given link below:
IAF Airmen Phase-II Documents Required For X and Y Group
Physical Fitness Test:
Candidates who pass Online Test and are shortlisted as per merit which will be displayed on the CASB Web Portal http://www.airmenselection.cdac.in on a stipulated date will be called at the designated Airmen Selection Centre for Physical Fitness Test (PFT) which would consist of
1600 meter run to be completed within 06 minutes and 30 seconds.
Candidates will also have to complete 10 push-ups, 10 sit-ups, and 20 squats within the stipulated time to qualify for the Physical Fitness Test.
Note: Candidates are advised to bring their sports shoes and shorts/Track pants.
Airforce X and Y Group Physical Eligibility Test Procedure
Adaptability Test 1:
In this test, you have to pass the Situation Reaction Test and after that, that, you will get Group Discussion.
Adaptability Test 2:
In this, you will get Group Discussion, where you will be sitting with the 15 candidates and on the given topic you have a discussion with other candidates. While discussing with the other, remember you have to give some relevant points so that you get enough points to qualify for the next stage.
Best Adaptability Test Book for Airforce X and Y Group.
Airforce X and Y Phase 2 Preparation Tips:-
After the documentation and Physical Fitness test, GD, SRT, and DFT play an important in the selection. It is very important to better for that. Here are some tips and tricks for the GD and SRT.
Group Discussion or GD Tips & Tricks
For this round, you should have good knowledge about current affairs topics. Prepare various types of topics and be aware of things happening around you.
You should be a good leader. Share your thoughts in a positive way. Give examples of supportive statements to prove your points. Never get into an augment.
Be relevant. When you speak, you should be specific and to the point.
These are the most important GD tips. Be a good listener. If someone is making eye contact, acknowledge him by nodding your head.
During GD rounds, you might face a situation when everyone is speaking on something and no one is hearing. At that time, it would be beneficial to keep quiet.
Situation Reaction Test or SRT Tips & Tricks
Listen to the instructors carefully.
Time is very important in this round, so, use all the punctuations to make your answer as short and specific as possible.
Do not skip any situation.
Do not make incomplete sentences as it might show a lack of responsibility. Keep your sentence as short and meaningful as possible.
Do not forget your ethical values towards society.
React quickly and be natural. Try to write responses that come to your mind first.
Airforce X Y Important GD Topics:-
Can we rely on Cryptocurrencies like Bitcoin?
Has Reliance Jio changed the telecom sector of India?
Fake News – How can the world deal with it?
'Digital India' – How far was it a success?
India-US relations – Impact of Joe Biden
India-China Relation
Artificial intelligence – Pros and Cons
Crimes against women in India
Ever-growing air pollution levels – Where does the problem lie?
Twitter Issue.
One Nation one Election.
Population in India.
Uniform Civil Court
OTT Platform.
Drone Warfare – Challenges and Opportunities.
Example of SRT Test:-
On a train journey, at midnight certain sounds disturbed your sleep. On being woken up, you found someone trying to steal through the window. He…
He is going to attend an important meeting and he is already getting late. Suddenly the road is blocked due to traffic jams. He….
You have to go for patrolling duty in the field. Your driver is having a high fever. He…
While returning home after watching the cinema at midnight, you found two people quarrelling on the way. He…
You are required to dig trenches, but your colleagues are not cooperating with you. He…
While working in the kitchen garden, rain starts. He…
He is assigned a difficult task that he has not done earlier. He.
As a secretary of the Student Union of his college. He will do the following…
Returning from the market, three persons with a knife stop him and ask him to hand over his valuable possessions. He…
You can Avail our Service:-
For purchasing any books for defence examination- Click Here
For Joining Test Series- Click Here
For Online Course at MKC Learning App- Click Here
Visit our YouTube Channel For Free Education:- Click Here
This is all about the Best X and Y Group Preparation Strategy by MKC. If you guys want to serve the nation and want to clear the Defence examination, join Major Kalshi Classes, Here we have experienced faculty for all the subjects. For more inquiries, you can call us at 9696220022 and 9696330033 or go to our official website www.majorkalshiclasses.com. Thank you.
FOLLOW