AIR 12 TES 46 Recommended Candidate Ayush Yadav's Success Story
TES 46 Recommended Candidate
Hey Everyone! This is Ayush Yadav. I have secured All Indian Rank 12 in the Technical Entry Scheme (TES 46). Now I am going to share my success story from failures to successfully joining the Indian Armed Forces.
Although, I hope you will be motivated after reading my success story. My inspirational journey will make you work harder toward achieving your dreams. I will also share the tips and tricks given by the Major Kalshi Classes that helped me achieve my dreams. So let's dive in!
Ayush Yadav AIR-12, TES-46 from 19 SSB Allahabad
So let me tell you that I have been recommended by 19 SSB Allahabad for the TES-46 entry. This article will help you get rid of the fear that candidates usually have while appearing for their TES SSB interview.
My Background
So, I have completed my schooling at Air Force School, Bamrouli. Although, my year of passing Class 10+2 was 2021. Hence, my father is in Indian Air Force on a non-commissioned post at Bamrouli. He was the inspiration behind the accomplishment of my dream of becoming a commissioned officer through TES-46.
As my father was in the Air Force, I got that environment from the initial years of my life and it helped me develop the Officer Like Qualities without getting them forced within.
My SSB Interview was held on 24th December 2021. It was my first attempt at the TES SSB interview and I got recommended. I was basically aiming at the NDA exam but I cleared my TES SSB before appearing for my NDA SSB. And till my date of SSB will come, I will have joined the Academy through TES entry.
I was not serious about my TES entry and took it as an experience or trial for my National Defence Academy Services Selection Board Interview.
Self-Introspection
For me it was a dilemma that should I join the academy through TES as I was already selected or should I go for my NDA SSB. I was very confused. Then I decided to for my TES entry because it was my first opportunity.
I also believed in, 'A bird in the hand is better than two in the bush. So, joined through TES entry. My basic idea for the SSB was that I will go and express my real self there.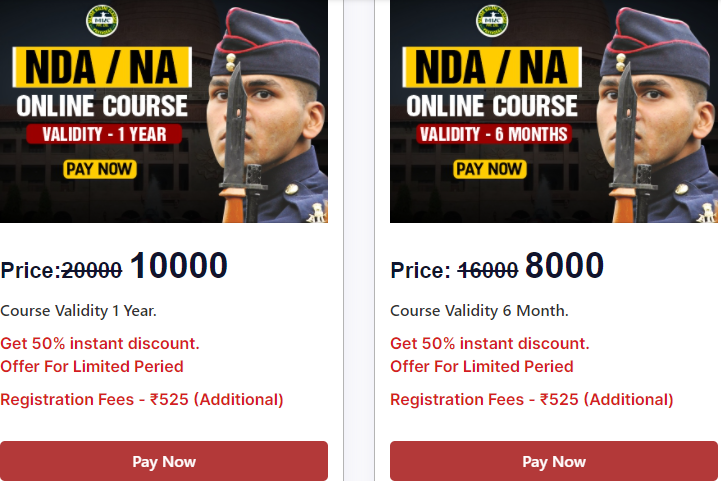 My 5-Day SSB Experience
A total of 300 candidates were reported at the 19 SSB Allahabad.  Out of 300, only 18 were selected and 1 was out during the documentation. At last 02 were recommended.
After the conference, they started calling the chest numbers from the last.  My chest number was 8 gradually it went on decreasing in order. So, I had the least expectations of getting selected. I became low-key at a point in time. Then suddenly they called Chest No. 8. I didn't hear that then they called out the chest number again loudly and then I heard and ran towards them.
Also, my OIR and logical reasoning were strong and the picture shown was very blurry, hardly anything was visible. Nothing could be interpreted whether it is a real image or a shadow.
Also, I wrote my first thought and impression of the image itself. My OIR went great as I could complete all my questions in the stipulated time and my grade in MKC was 2/3 and there my expectation was 1.
My Story – Firstly, I wrote my story on rescue and it was a single-page story. It was a girl near her study table, books were open and it was a fire.
Narration – Secondly, We didn't get proper time for discussion and everybody was behaving selfishly. My narration was good, I did not fumble at all. So, was expecting a selection. My confidence and clarity of thought were impressive.
I followed the instructions well and did not notice the assessors as said. Most of the candidates there were looking at the assessors only.  At MKC, I had a better competition and was a healthy one. Here the batch mates were potentially more capable than the ones I encountered at the SSB center.
My psychology tests were good. I attempted all the questions in WAT, 53 SRTs, and 12 TAT in the stipulated time. I could not practice much for the psychology tests. So, my answers were genuine and the rest was speed.
My GTO Experience
My Group Testing Officer tasks were the best among all three segments. Their expressions made me feel that my GTO was going great. Two groups were divided and I was in the second group. Our coordination was good.
My command task was a little difficult. It was a formal interaction about my personal life and educational background.
My interviewing officer was the deputy president. It was a horrible experience. They tried to build peer pressure on me but I didn't give up. I was smiling irrespective of whatever they were saying. They were checking my patience level.
They were asking me about sports and kept answering. A was aware of the current events. Then they tried to attack my personality traits. Then they tested my technical knowledge and my defense awareness.
Also Read:
My Personal Interview
Therefore, the interviewer asked me three to four questions. The questions were: How was your experience? How was the mess? What did you learn?
I was very confident and the president asked me a few questions.
The first recommended chest number was mine.
MKC's Guidance was a Boon
During my mock interviews, Thakur sir has already stated that you will be recommended and that's what happened. I was complimented for my communication and my knowledge was also good.
NDA SSB Dates 2022 Out For National Defence Academy Exam – Click to Check
AIR-12 TES-46 Recommended Candidate's Success Story
You can hear from me my success story in the video below.
Key Takeaways
Be an observer.
Make friends that get the best out of you.
Stay genuine and portray the real you
Don't try to imitate anyone else
Be honest and authentic
Don't get pressurized
Have a positive attitude
MKC has the best GTO ground
Related Links:
Best NDA Coaching in Allahabad
Lastly, now let us discuss some of the reasons why MKC is the best NDA coaching in Allahabad.
They also prepare students for the CDS, MNS, AFCAT, TES Army Entry, and 10+2 B.Tech Navy Entry. Hence, some of the features that make MKC the best are as follows:
MKC Offline Classroom Course Unique Features:
"Trend Analysis" based unique "Teaching Plan" 

Most experienced faculty of MKC, 

Doubt Counter facility 

Spoken English Classes, 

Physical Training Sessions at Malviya Stadium,

MEDICAL CHECK-UP AT MKH 

Best Study Material by MKC Publication 

Weekly and Monthly Testing System 

Special Current Affairs Sessions 

Sunday Extra Classes 

Best SSB Interview guidance by Retired Officers 

Fully Equipped GTO Ground 

Huge Computer Lab 

Comfortable Hostel & Mess for Nutritious food