NDA 2022 medical Test with SSB in full detail
NDA 2022 medical Test:- The result of the NDA 2022 written exam has been announced on the official website of the Union Public Service Commission. The candidates who qualify for the written exam should get detailed information about the SSB interview and all the information related to the medical test. The candidates who get selected during the SSB interview are not only screened intellectually but also their medical level. In today's article, we are providing you with detailed information about the best examination of the Indian Armed Forces, the National Defence Academy's SSB Proceeds, and their medical tests.
The medical procedure in the NDA 2022Exam is conducted during the SSB interview only in the hospitals belonging to the Indian Armed Forces. This process takes about 5 days. In which you have to go through different types of medical exams every day.
NDA 2022 Medical Test
Day 1
Urine Test
Blood Test
Chest X-ray
Ultrasound Test
Day 2
Eye examination
Day 3
ENT (Ear, Nose, Throat)
Day 4
Weight And Height
Blood Pressure
Reproductive Organs
Anus
Tension
Day 5
Dental Checkup
Note: – All Test sequences are changed according to the situation.
NDA 2022 medical Test and how to we prepare for this
Indian NDA 2022 SSB Medical Exam: –
Urine Test:- In this test of an NDA medical test, the mineral content present in the urine of the candidates is checked.
Tips:-
The candidate who is appearing for the urine test must drink plenty of fluids before the test. This process, also called flashing, makes it easier to obtain a healthy urine test.
You can take vitamin B2 or B12 if you feel that your urine is carrying too much water before the test.
If you have a drug addiction, you should use a medicine called aspirin shortly before the test.
Trying canary berry juice reduces your chances of getting a bladder infection.
If you think you have urinary incontinence, you may need to drink very little fluids at certain times. For this, you should avoid taking liquids before sleeping at night.
There is a need to drink more fluids before the urine test, but do not consume more fluid than necessary.
Blood Test:- By this test the ratio of haemoglobin and all other minerals present in the blood of the candidates is checked.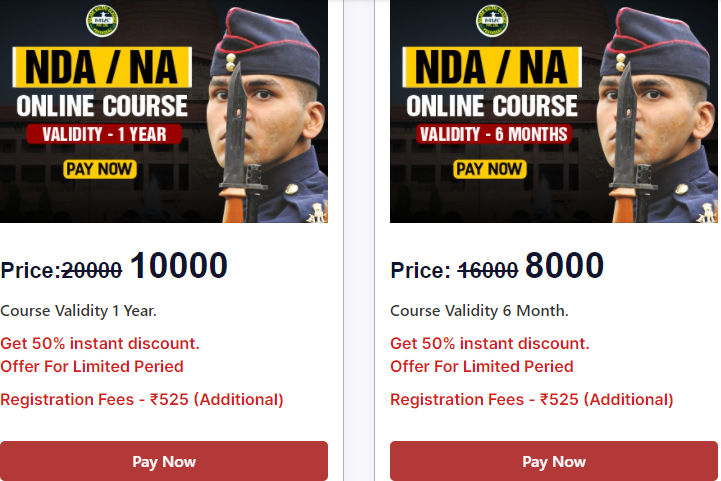 Tips:
Avoid taking medicines and alcohol as prescribed by the doctors just before the blood test.
By using aloe vera juice, it cleans the arteries, and the amino acids, enzymes, vitamins, etc. present in aloe vera also help in making the blood strong.
Make sure to eat green vegetables, this will boost your blood even more.
To keep the blood pure and healthy, fibre, nutrient-packed beans reduce the use of harmful cholesterol and triglycerides.
Use an alkaline diet that has a pH equal to or less than 7.3. Don't eat more acid-forming foods like lemons, oranges, etc. in huge amounts.
You can take B vitamins such as B6, B12, and folate to reduce the amount of homocysteine ​​in the blood.
Chest X-ray: This test is conducted to look for any irregularities or deformities in the chest of the candidates.
Tips:-
To avoid any kind of deformity in the body parts, you should not do many exercises like pushups, or compound moments for a long time.
To clean the chest, you must do health-related exercises. To avoid sleep disorders, you should reduce sleeping on the side of your chest.
Doing this affects the bones and muscles of your chest.
Ultrasound Test:- This test is conducted to examine the internal organs of the candidates and look for problems like stones in the kidney.
Tips:-
To keep your kidney and liver healthy, you should consume high-quality protein only in limited quantities.
As you know protein works to make our body parts and helps in repairing or repairing damaged tissues.
If there is any kind of carelessness by you, then it can have a dangerous effect on your kidney and liver. Consumption of high-quality foods such as meat, poultry, fish, and eggs should be reduced and low-protein grains such as vegetables and whole grains should be consumed.
Do not consume more food than the caloric amount of energy your body consumes per day.
As you know drinking alcohol damages our liver and kidneys. Therefore, you should not consume any drink or food item related to alcohol.
NDA 2022 SSB Medical Test: – After the first day of the medical test, the candidates do not have to undergo medical tests on the second day as well. On this day you will have to go through the following checks:-
Eye examination:-Under the eye examination, the work of checking any kind of defects related to the eyes of the candidates is done.
Tips:-
To keep the eyes healthy, you should include foods rich in antioxidants in your diet.
Use sunglasses while going out, so that there is no risk of problems like cataracts due to ultraviolet light on your eyes.
You can use flaxseed and linolenic oil in your daily diet if you have symptoms like dry eyes.
NDA 2022 SSB Medical Test: – On the third day of the medical test, the ENT (Ear, Nose, Thorax) of the candidates is examined. ENT means a thorough examination of the nose, ear, and throat of the candidates. The candidates who have done DNS surgery in this test are accepted into the Indian Army.
Ears Test:-
Tips:-
To keep the ears healthy, you reduce your stress and anxiety. It is believed that the high pressure and stress, affect your inner ear and you see the symptoms of tetanus.
Keep getting your hearing tested regularly. The mucous membrane present inside the nose protects you from external threats.
It helps in protecting you from dangerous diseases.
To avoid nose, ear, and throat disease, you must follow hygiene-related habits such as dust does not accumulate on the carpet of your house, do not keep the air moist in the house, avoiding second-hand smoking, etc.
If you have problems with sneezing and coughing, then you should clean your nose and throat with salt water every day.
To prevent the infection of throat-related problems, you must pay attention to the toothbrush you use every day.
You can also use ginger juice and honey to protect the throat.
NDA 2022 SSB Medical Test:-On the fourth day, the candidates are examined for the following parts during surgical and medical examinations. Like weight and height, blood pressure, reproductive organs, anus, tension, etc.
Tips:-
For the fourth day medical exam, you must pay attention to your diet, exercise, etc.
Keep in mind that your weight should not be increased due to the diet you take.
You should also keep in mind that if you are short in height, then you must do different types of exercises to increase your height.
To maintain blood pressure, reduce stress, and include nutritious foods in your diet.
NDA 2022 SSB Medical Test:-
Dental Checkup: – Held on the fifth day, this test is conducted to examine the dental problems of the candidates.
Tips:-
The foods you choose should be nutritious and high in fibre to keep teeth and gums healthy.
If you are addicted to smoking then you should give up this habit. By doing this your gums become weak and space comes between the teeth.
If the presence of acidic substances in your teeth is high, then you can also clean the teeth using Chingum. By doing this, the fibres trapped in your teeth are easily cleaned.
Use a smooth toothbrush to brush your teeth. After using your toothbrush, wash it with lukewarm water.
Use this on soft when you drink water. By doing this the acid present in your teeth is reduced.
If a candidate is declared failed during the medical examinations, he/she can appeal for re-examination within 42 days from the date of final scrutiny.
Frequently Asked Question:-
How are the Indian Armed Forces Medical Tests conducted?
Ans: –Medical checkup to be conducted under the National Defence Academy is done in the hospitals of the Indian Armed Forces for the selected candidates after the SSB interview.
How to prepare to crack medical tests?
Ans: –To crack the NDA SSB Interview Medical Test, you need to get guidance and proper medical advice from the best doctors.
What is checked during NDA Medical Test?
Ans: –During the NDA 2022 Medical Test, a thorough examination of the internal organs of the candidates, eyes, ears, nose, and teeth are also done.
Which coaching institute is better for medical checkup preparation?
Ans: –Major Kalshi Classes Coaching Institute located in Allahabad is the best coaching institute for NDA exam preparation and NDA medical test preparation.