Indian History Event in Chronology from Ancient to Modern
Indian History Event in Chronology:- Because of the cultures and civilizations that existed in this subcontinent, many people, including foreigners, are interested in Indian history. India's history can be studied from a political, cultural, religious, or economic point of view.
Indian History Event in Chronology
Chronologically, Indian History can be classified into three periods – Ancient India, Medieval India and Modern India.
Ancient India (Pre-historic to AD 700)
Proto-humans (Homo erectus) were active in the Indian subcontinent 20 lakh years (2 million years ago), and Homo sapiens have been present since 70,000 BC. They were, however, gatherers/hunters.
Tribals such as the Nagas (North-East), Santhals (East-India), Bhils (Central India), Gonds (Central India), Todas (South India), and others may have been the first inhabitants of the Indian subcontinent. The majority of them speak Austric, pre-Dravidian languages like Munda and Gondvi. Dravidians and Aryans are thought to be later immigrants to the subcontinent.
Based on the type of stone/metal tools people used, ancient India can be studied under different headings such as Paleolithic, Mesolithic, Neolithic, and Chalcolithic.
Palaeolithic Period (2 million BC – 10,000 BC)
Fire
Tools made up of limestone
Ostrich Eggs
Important Paleolithic sites: Bhimbetka (M.P), Hunsgi, Kurnool Caves, Narmada Valley (Hathnora, M.P), Kaladgi Basin
Mesolithic Period (10,000 BC – 8,000 BC)
Major Climatic Change happened
Domestication of animals ie Cattle rearing started
Microliths found at Brahmagiri (Mysore), Narmada, Vindya, Gujarat
Neolithic Period (8000 BC – 4,000 BC)
Agriculture Started
Wheel discovered
Inamgaon = An early village
Important Neolithic Sites: Burzahom(Kashmir), Gufkral(Kashmir), Mehrgarh(Pakistan), Chirand(Bihar), Daojali Hading(Tripura/Assam), Koldihwa(UP), Mahagara(UP), Hallur(AP), Paiyampalli(AP), Maski, Kodekal, Santana Kaller, Utnur, Takkala Kota.
NB: Megalithic Sites: Brahmagiri, Adichanallur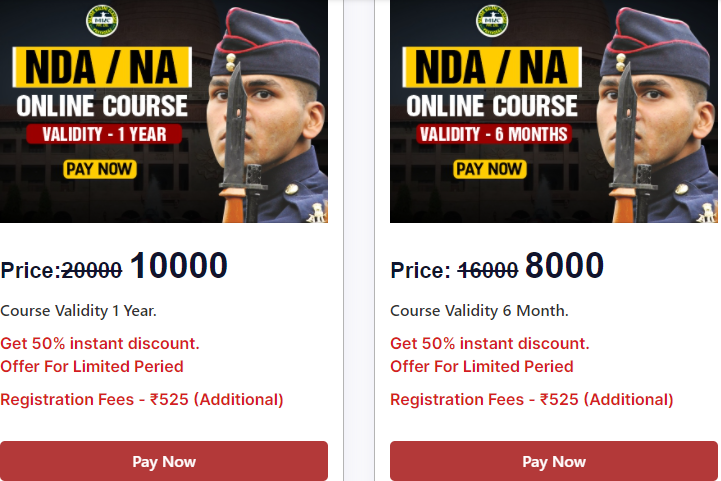 Period of the Chalcolithic (4000 BC – 1500 BC):-
The Copper Age. Can be considered a Bronze Age period.
Indus Valley Civilization (BC 2700 – BC 1900) (Bronze = Copper + Tin)
Cultures can also be found in Brahmagiri, Navada Toli (Narmada region), Mahishadal (West Bengal), and Chirand (Ganga region)
Iron Age (BC 1500 – BC 200)
Vedic Period (Arrival of Aryans ie. BC 1600 – BC 600) – Nearly 1000 years (Basic books of Hinduism, ie Vedas were composed, might have been written down later.)
Jainism and Buddhism
Mahajanapadas – Major Civilization after Indus Valley- On banks of river Ganga
Magadha empire – Bimbisara of Haryanka Kula
Sisunga dynasty – Kalasoka (Kakavarnin)
Nanda empire – Mahapadma-nanda, Dhana-nanda
Persian- Greek: Alexander 327 BC
Mauryan Empire (321-185 BC):-
Important rulers of the Mauryan Empire: Chandra Gupta Maurya, Bindusara, Asoka
Post-Mauryan Kingdoms (Middle Kingdoms):-
Sunga (181-71 BC), Kanva (71-27BC), Satavahanas (235-100BC), Indo-Greeks, Parthians (19-45AD),
Sakas (90BC-150AD), Kushanas(78AD)
South Indian Kingdoms – Chola, Chera, Pandyas (BC 300)
Gupta Kingdom (300AD – 800AD):
Classical Period Important rulers of the Gupta Period: Samudra Gupta (Indian Napoleon)
Post Guptas or Contemporary Guptas
Harshvardana, Vakatakas, Pallavas, Chalukyas. Also, Hunas, Maitrakas, Rajputs, Senas and Chauhans.
Medieval India (AD 700 – AD 1857)
AD: 800-1200: Tripartite struggle – Prathiharas, Palas, and Rashtrakutas
Attack of Muhammed Bin Kassim (AD 712)
Rise of Islam and Sufism
Mohammed Ghazni (AD 1000-27)
Mohammed Ghori (AD 1175-1206)
Delhi Sultanate (1206 AD – 1526 AD)
The following dynasties flourished one after the other during the Delhi Sultanate period.
Slave Dynasty
Kilji Dynasty
Tuglaq Dynasty
Sayyid Dynasty
Lodi Dynasty
Mughals (AD 1526 – AD 1857)
Great Mughals
Later Mughals
Mughals from Babar (1526) to Aurangazeb (1707) were more powerful and hence known as Great Mughals. Mughals who ruled from 1707 to 1857 were known as Later Mughals.
Arrival of Europeans
Other Kingdoms of North India – Marathas, Sikhs
Modern Indian History Event in Chronology (AD 1857 +)
First War of Indian Independence (1857)
Formation of Indian National Congress (1885)
Formation of Muslim League (1906)
Non-Co-operation Movement (1920)
Civil Disobedience Movement (1930)
Quit India Movement (1942)
Partition of India (1947)
Constitutional Development of India (1946 – 1950)
Economic Development of India
Wars – India-Pak – Formation of Bangladesh; India- China
New Economic Policy of 1991
Nuclear, Space and Defense Development
List of the events is as follows;
List of the events is as follows;
| Date | Event |
| --- | --- |
| 1757 | Battle of Plassey ensured the establishment of British political rule in India. |
| 1761 | Third Battle of Panipat |
| 1764 | Battle of Buxar |
| 1765 | Clive was appointed Company's Governor in India |
| 1767-69 | First Anglo-Mysore War |
| 1780 | Birth of Maharaja Ranjit Singh |
| 1780-84 | Second Anglo-Mysore War |
| 1784 | Pitt's India Act |
| 1790-92 | Third Anglo-Mysore War |
| 1793 | The Permanent Settlement of Bengal |
| 1799 | Fourth Anglo-Mysore War and Death of Tipu Sultan |
| 1802 | Treaty of Bassein |
| 1809 | Treaty of Amritsar |
| 1829 | Practice of Sati prohibited |
| 1830 | Raja Rammohan Roy visits England |
| 1833 | Raja Rammohan Roy Died at Bristol, England |
| 1839 | Death of Maharaja Ranjit Singh |
| 1839-42 | First Anglo-Afghan War |
| 1845-46 | First Anglo-Sikh War |
| 1852 | Second Anglo-Burmese War |
| 1853 | First Railway line opened between Bombay and Thane and a Telegraph line in Calcutta |
| 1857 | First War of Independence taken place in India |
| 1861 | Birth of Rabindranath Tagore |
| 1869 | Birth of Mahatma Gandhi |
| 1885 | Foundation of Indian National Congress |
| 1889 | Birth of Jawaharlal Nehru |
| 1897 | Birth of Subhash Chandra Bose |
| 1903 | Tibet Expedition (Young Husband delegation) |
| 1905 | Partition of Bengal by Lord Curzon |
| 1906 | Foundation of Muslim League laid down by Salimullah at Dhaka |
| 1911 | Delhi Darbar, King and Queen visited India and Delhi becomes the capital of India |
| 1914 | World War I begun |
| 1916 | Lucknow Pact signed between Congress and Muslim League |
| 1918 | World War I ended |
| 1919 | Montague-Chelmsford Reforms introduced, Jallianwala Bagh massacre at Amritsar |
| 1920 | Khilafat Movement launched |
| 1927 | Boycott of Simon Commission |
| 1928 | Death of Lala Lajpat Rai |
| 1929 | Resolution of 'Poorna Swaraj' (complete independence) was passed at Lahore Session of Indian National Congress. |
| 1930 | Dandi March by Mahatma Gandhi (April 6, 1930), Civil disobedience movement launched |
| 1931 | Gandhi-Irwin Pact |
| 1935 | Government of India Act passed |
| 1937 | Provincial Autonomy, 'Congress forms ministries |
| 1939 | World War II begins (September 3) |
| 1941 | Escape of Subhash Chandra Bose from India, Death of Rabindranath Tagore |
| 1942 | Cripps Mission arrived in India, Quit India movement launched on August 8 |
| 1943-44 | Bengal famine |
| 1945 | Trial of Indian National Army at Red Fort; Shimla Conference; World War II ended |
| 1946 | British Cabinet Mission visited India, Interim government formed at the Centre |
| 1947 | Division of India; India & Pakistan became separate independent dominions |