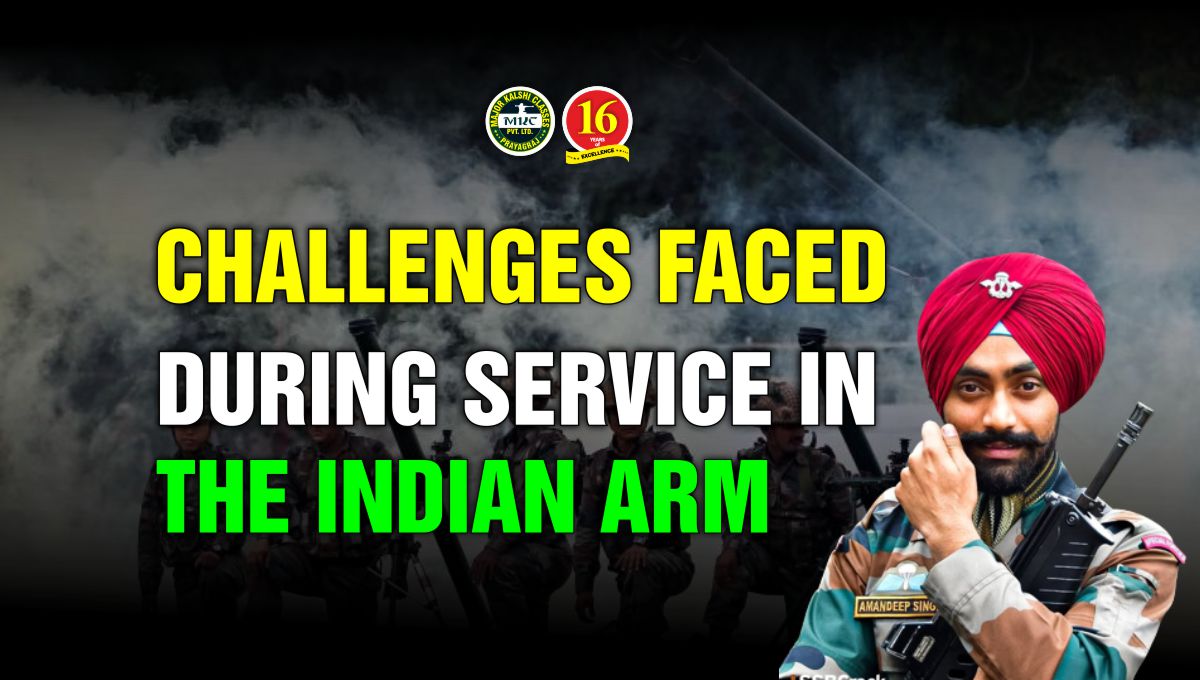 Challenges Faced During Service in the Indian Army
Serving in the Indian Army is a distinguished and honorable profession that comes with its own set of challenges. The life of a soldier demands sacrifices, resilience, and unwavering dedication to duty. In this article, we will explore some of the challenges that soldiers may face during their service in the Indian Army. Lets Know Challenges Faced in Army after selection.
Challenges Faced During Service in the Indian Army
Serving in the Indian Army is a noble calling that demands courage, sacrifice, and resilience. Soldiers face numerous challenges, including physical and mental demands, separation from family, personal safety risks, emotional stress, irregular working hours, lack of basic amenities, and career advancement challenges. However, soldiers overcome these challenges with their unwavering commitment, camaraderie, and a sense of purpose to protect the nation's interests. Their sacrifices and dedication ensure the safety and security of the country, making them the true heroes of our nation.
Physical and Mental Demands: Soldiers in the Indian Army encounter physically and mentally demanding situations on a regular basis. They undergo rigorous training and are often deployed in challenging terrains, extreme weather conditions, and high-stress environments. Long hours of standing guard, carrying heavy loads, and enduring physically demanding tasks can take a toll on their bodies and mental well-being.
Separation from Family: Being away from their families is one of the significant challenges faced by soldiers. Frequent postings, deployments, and long periods of separation can be emotionally challenging for both the soldiers and their loved ones. Soldiers often miss important family events, milestones, and have limited opportunities to spend quality time with their families.
Risk to Life and Personal Safety: Soldiers willingly put their lives at risk to safeguard the nation. They face the constant threat of combat situations, encounters with enemy forces, and exposure to hostile environments. The risk to personal safety is an inherent challenge that soldiers confront daily, requiring them to maintain high levels of vigilance and adhere to strict safety protocols.
Emotional Stress and Trauma: Soldiers are often exposed to traumatic and emotionally distressing situations, including witnessing injuries or loss of comrades during combat or peacekeeping operations. The emotional stress resulting from such experiences can lead to mental health challenges like post-traumatic stress disorder (PTSD), anxiety, depression, and other psychological issues.
Extended and Irregular Working Hours: Soldiers in the Indian Army work in demanding environments where the concept of fixed working hours may not apply. They are often required to work extended hours, including night shifts, and may have limited time for rest and recreation. The unpredictable nature of military operations can disrupt regular routines and impact work-life balance.
Lack of Basic Amenities: In remote areas or during field deployments, soldiers may face a lack of basic amenities and comforts. Limited access to proper sanitation facilities, clean drinking water, and comfortable living conditions can pose physical and psychological challenges.
Career Advancement and Growth: While the Indian Army offers opportunities for career advancement and growth, it can also present challenges. Promotion and career progression depend on various factors, including performance, seniority, and vacancies. Competition for higher ranks can be intense, and soldiers must continually demonstrate their skills, competence, and leadership qualities to advance in their careers.
Constant Training and Skill Development: Soldiers must undergo continuous training and skill development to stay updated with evolving technologies, tactics, and techniques. Balancing training requirements with operational commitments can be challenging and requires soldiers to be adaptable and quick learners.