110 Medical Officers Commissioned into AFMS(Armed Forces Medical Service)
110 Medical Officers Commissioned into Armed Forces Medical Service in which 94 officers commissioned into Indian Army, 6 in Indian Navy and 10 are in Indian Airforce. Total 21 officers were female out of 110.
As we know that our country is going through a difficult phase and we need more and more doctors who can help and treat the patient. This is good news that we found 110 doctors who have passed from the Armed Forces Medical College (AFMC). They joined the AFMC in 2016 and graduated in 2021.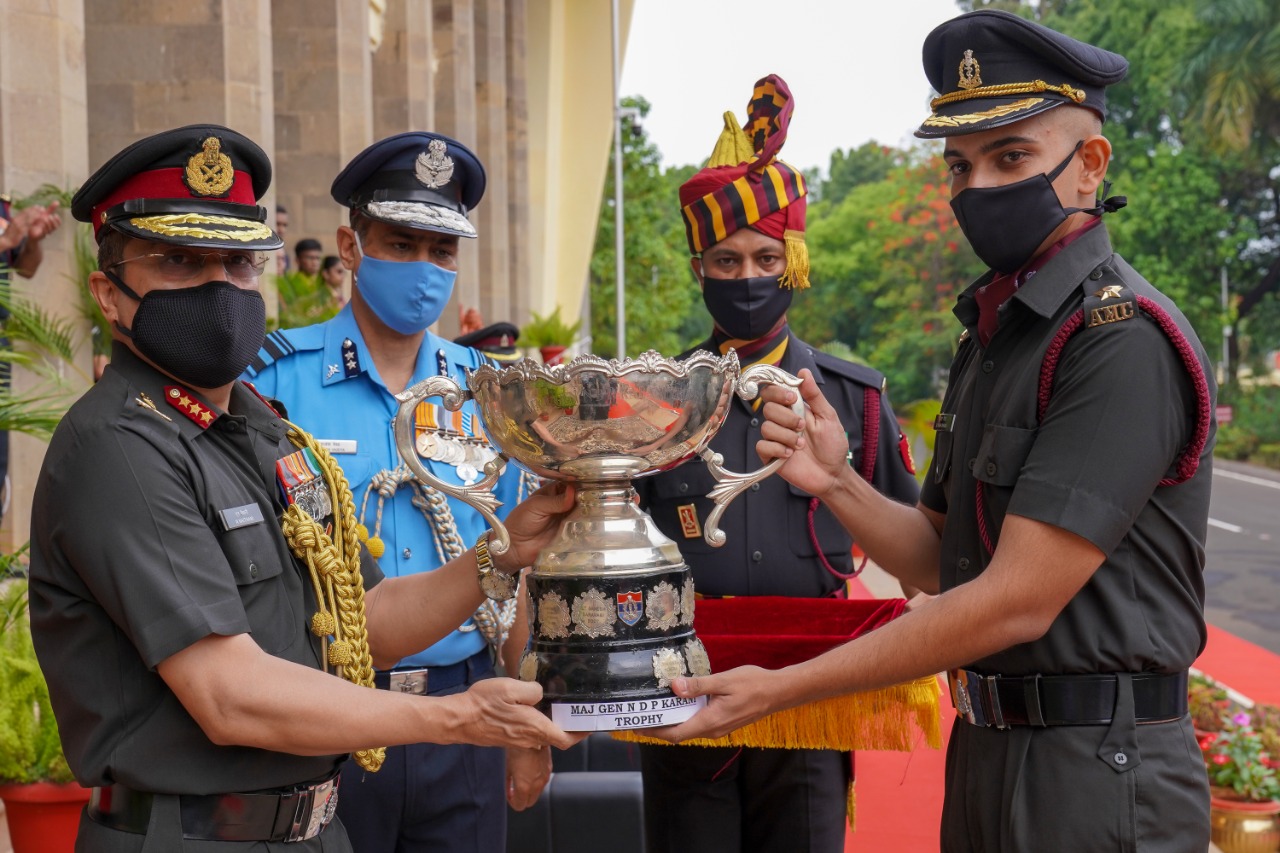 The medical cadets were commissioned by Lt Gen Nardeep Naithani, commandant AFMC, in a brief ceremony at AFMC. This time the passing out parade had been called off for the first time since 1982 due to the prevailing Covid-19 restrictions.
Defense training institutions and military academies in India
These medical cadets passed out from the Armed Forces Medical College Pune. This is the finest organization in the country and produces the best medical officer for the 31 hospitals of the Indian Armed Forces. They all are the best-skilled doctors and will provide the best service in this pandemic to his patient.
How to Join AFMC for MBBS degree:-
To be a doctor in the armed forces hospitals, you have to pass the AFMC entrance exam and take admission into AFMC Pune.
Here is some qualification required to be a part of AFMC College Pune.
Eligibility Criteria for AFMC Pune:-
A candidate seeking admission to the MBBS course is eligible to take the entrance examination if he/she fulfills the following criteria:
A candidate should be a citizen of India or be a subject of Nepal or Bhutan or a person of Indian origin migrated from Pakistan or any other foreign country with the intention of permanently settling in India.
Must be unmarried. Marrying during the course is not permitted.
Should be medically fit as per prescribed standards by the Govt. of India, Ministry of Defence
Must have attained the age of 17yrs on 31st Dec of the year of application, but must not have attained the age of 22 years on that date(Not more than 24 years in case of candidates who have passed or are appearing in final B Sc examinations).
Academic Qualifications:
Candidate must have passed all the subjects opted for in the first attempt of the qualifying examinations as a regular candidate with English, Physics, Chemistry, and Biology taken simultaneously and securing not less than 60% of the aggregate marks in these 3 science subjects taken together and not less than 50% marks in English and 50% marks in each of the science subjects. They must have also passed an examination in Mathematics of the 10th standard.
Service Liability:
Students have compulsory liability to serve as Commissioned Officers in the Armed Forces Medical Services. The offer of the type of commission will depend on the vacancies available. The candidates' parents/guardians are required to sign a bond agreement at the time of admission.
Course Duration:
The duration of the MBBS course is four and a half years followed by an internship of one year.
You can Avail our Service:-
For purchasing any books for defence examination- Click Here
For Joining Test Series- Click Here
For Online Course at MKC Learning App- Click Here
Visit our YouTube Channel For Free Education:- Click Here
This is all about the 110 Medical Officers Commissioned into AFMS(Armed Forces Medical Service). If you guys want to serve the nation and want to clear the Defence examination, join Major Kalshi Classes, Here we have experienced faculty for all the subjects. For more inquiries, you can call us at 9696220022 and 9696330033 or go to our official website www.majorkalshiclasses.com. Thank you.