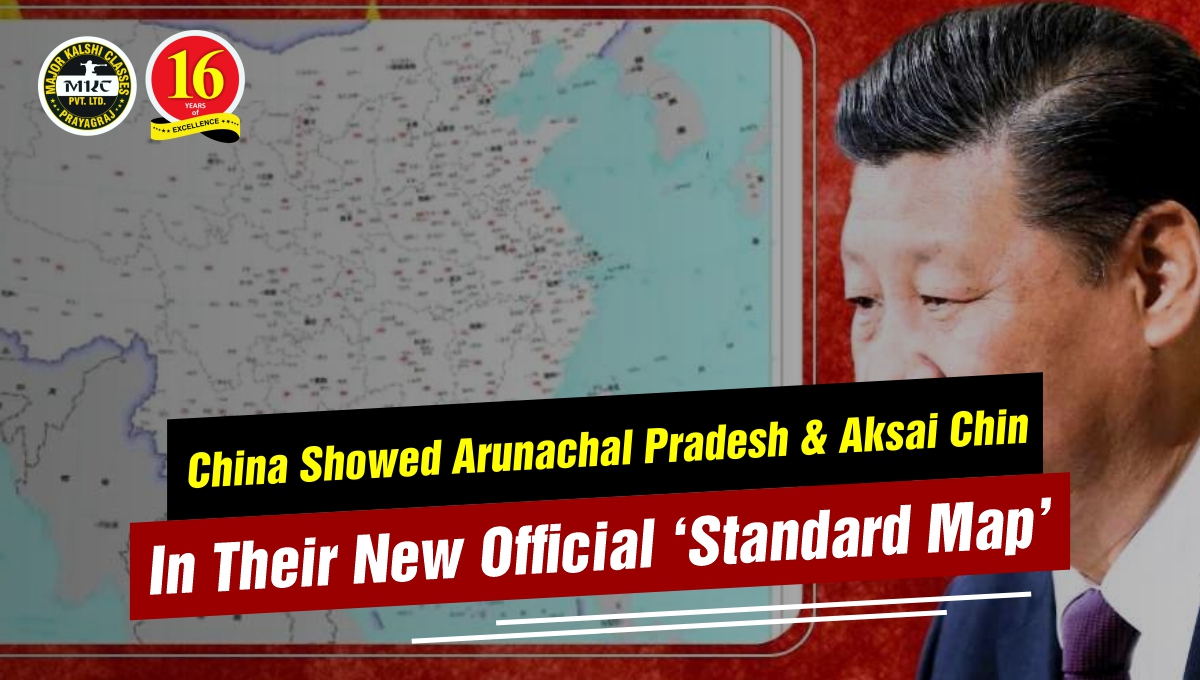 China showed Arunachal Pradesh & Aksai Chin in their new official 'Standard Map'
Chin a has just put out its new "standard map" for 2023. In this map, China is saying that it owns places like Arunachal Pradesh, Aksai Chin, Taiwan, and the South China Sea, even though these areas are disputed. The news comes from the PTI news agency, which mentioned a tweet by the state-run Global Times. The tweet said that the map was made using China's way of drawing its borders and the borders of other countries. In this blog , we shall discuss the actual reason occurrence behind it and what do Indians know about this .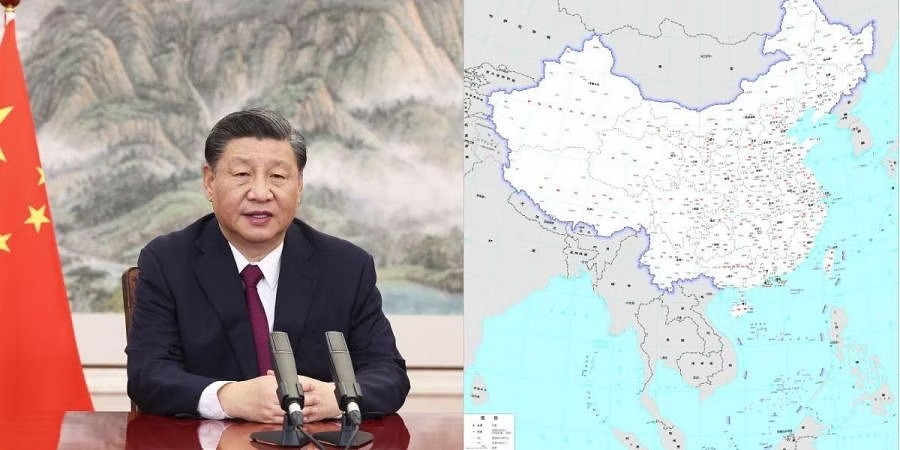 China claims Arunachal Pradesh and Aksai Chin as their territory in their new 'Standard Map'
China has unveiled its official "Standard Map," which now claims the regions of Arunachal Pradesh and Aksai Chin as part of its territory. Additionally, Taiwan and the contentious South China Sea have been incorporated into Chinese territory on this new map.
The map was presented by China's Ministry of Natural Resources as part of the events commemorating Surveying and Mapping Publicity Day and National Mapping Awareness Publicity Week. This took place on Monday in Deqing County, located in Zhejiang Province, according to the China Daily newspaper.
China is involved in disputes over its territory with more countries than it shares borders with. Led by Xi Jinping, the Chinese Communist Party (CCP) has used deceitful tactics and manipulation to try to control other countries' land. Beijing has ignored international norms in its aggressive push to expand its territory.
China has now made claims on parts of Arunachal Pradesh by asserting that these areas were historically part of Tibet.
In April of this year, a desperate Beijing unilaterally "renamed" 11 Indian locations, including names of mountains, rivers, and neighborhoods.
This is not the first instance of China using such tactics. Back in 2017 and 2021, China's Civil Affairs Ministry had renamed other Indian areas, leading to political tension. New Delhi had criticized China's expansionist ambitions during those times.
Previously, the spokesperson for India's Ministry of External Affairs, Arindam Bagchi, commented on China's attempts to assert control over areas in Arunachal Pradesh. He stated, "China has tried similar actions before, and we have already condemned such attempts. Arunachal Pradesh is an integral part of India, and creating new names won't change this reality."
Must Read : 20 Chandrayaan 3 Questions that can be asked in SSB Interview .
India's Reaction on New Map of China
India's response came shortly after China officially introduced its 2023 "standard map," asserting that Arunachal Pradesh and Aksai Chin are within its borders. This map also depicted Taiwan and the disputed South China Sea as part of China.
Even India's Minister of External Affairs, S Jaishankar, dismissed China's claimed "standard map." He emphasized that merely making baseless assertions does not grant ownership of others' lands.
Jaishankar stated, "China has previously released maps that lay claim to territories that aren't China's, but belong to other nations. This behavior is not new; it dates back to the 1950s. Therefore, publishing a map that asserts ownership over areas, some of which are rightfully India's, doesn't alter the situation. These regions are unequivocally a part of India."
Prime Minister Modi & XI Jinping Meeting at BRICS
Shortly after India stated that Prime Minister Narendra Modi and Chinese President Xi Jinping had "agreed" to instruct their officials to speed up the process of withdrawing troops and reducing tensions along the India-China border, the Chinese foreign ministry released a statement. They revealed that the two leaders had a conversation at the request of PM Modi. During the discussion, they had an open and thorough exchange of thoughts regarding the current state of China-India relations and other matters of mutual concern.
However, the Chinese foreign ministry did not explicitly mention any formal agreement. They shared that President Xi emphasized the importance of enhancing China-India relations for the benefit of both countries and their people. He highlighted that this improvement would also contribute to global and regional peace, stability, and development.
In a statement posted on the Chinese foreign ministry website, in a question-and-answer format, the spokesperson of the Chinese foreign ministry stated that in response to a question about the meeting between Xi and Modi, "President Xi Jinping had a conversation with Indian Prime Minister Narendra Modi on August 23, 2023, at the request of the latter, during the BRICS Summit."