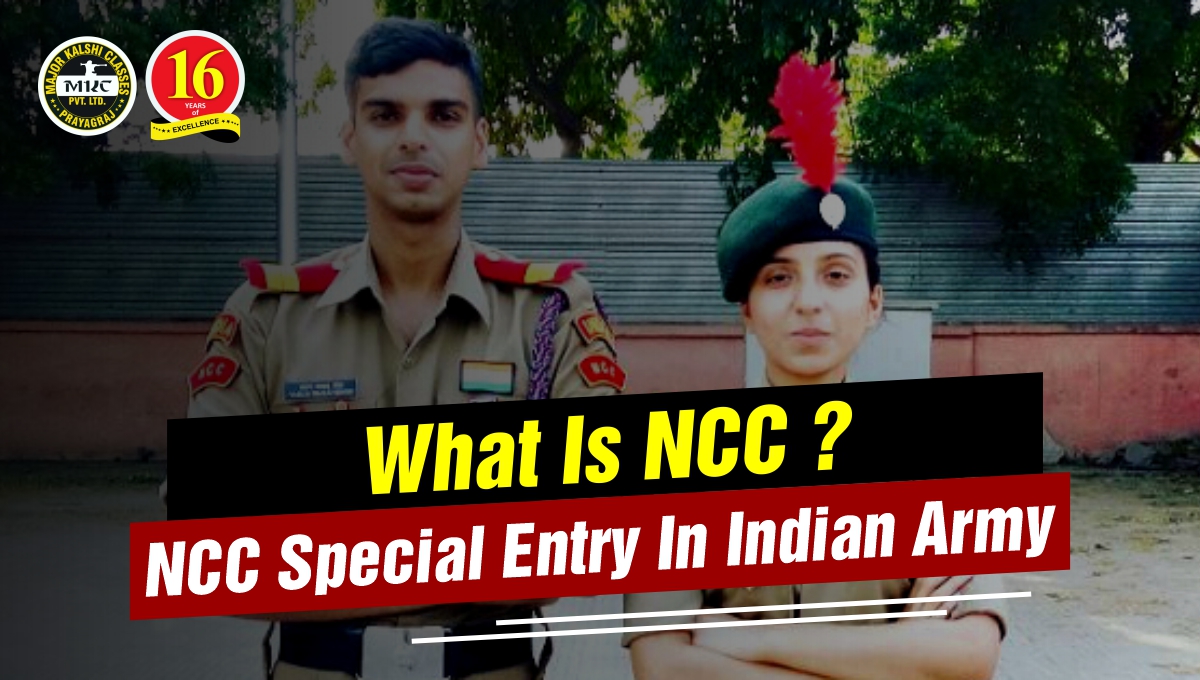 What is NCC ? | Benefits of Joining NCC | NCC Special Entry in Indian Army
The National Cadet Corps (NCC) is a youth organization that exists in India, to help young people develop their character, leadership skills, and sense of discipline. It is a voluntary organization that offers military training and various other activities to its members, who are typically students from schools and colleges. The NCC aims to instill values like patriotism, unity, and social responsibility in the youth, while also providing them with opportunities for adventure, community service, and personal growth. In this blog , we will know what the NCC is , benefits of joining NCC and NCC Special Entry in Indian Army .
What is NCC ?
The NCC in India began in 1948. It started from the 'University Corps', made in 1917 to help the Army when there weren't enough people. In 1920, they changed the 'University Corps' to the University Training Corps (UTC). They wanted more young people to join, so they wore Army clothes. This was an important step to make the Indian Army more Indian. In 1942, the Government of India made the University Officers Training Corps (UOTC). But during World War II, it didn't work well. So, they wanted a better way to train young men even when there's no war. In 1950, a group led by H. N. Kunzru said there should be a group for young students across the country. The Governor General agreed, and on July 15, 1950, this group called the National Cadet Corps (NCC) started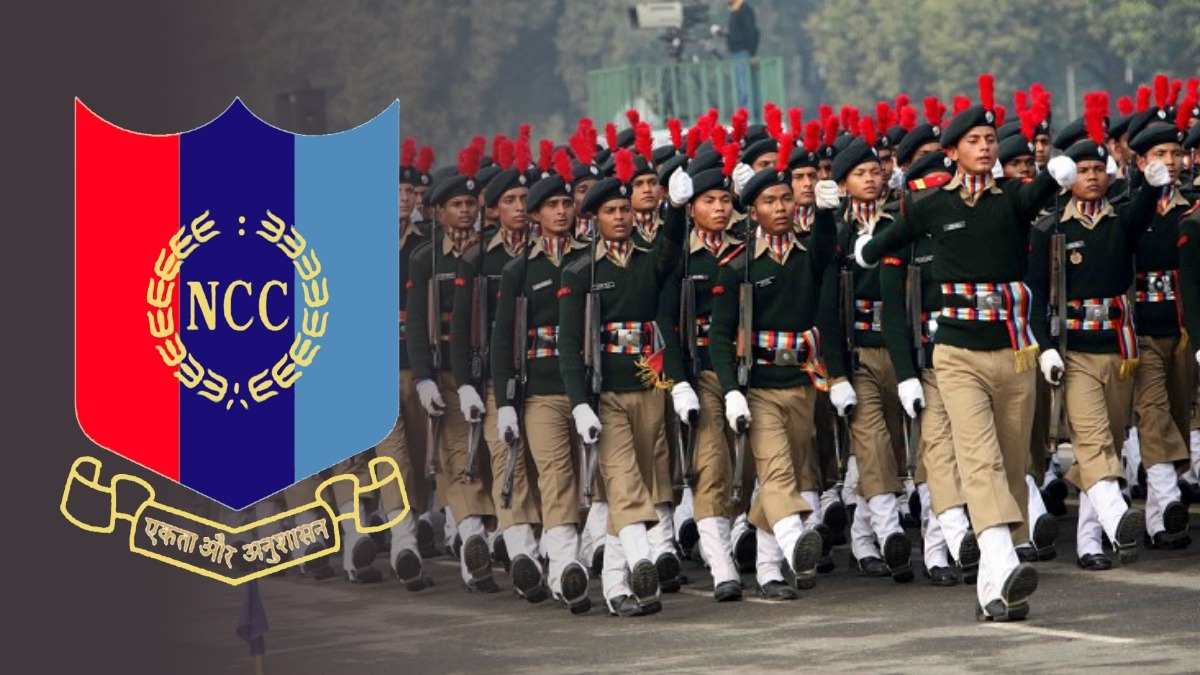 During the wars between India and Pakistan in 1965, as well as the war between Bangladesh and Pakistan in 1971, NCC cadets played an important role as a backup defense force. They arranged camps to help make weapons and bullets for the frontline, and they also worked as patrol teams to catch enemy soldiers who landed by parachute. NCC cadets partnered with Civil Defense teams and actively joined in rescues and controlling traffic.
After these wars in 1965 and 1971, the NCC changed its teachings. Instead of just being a backup defense, they started focusing more on developing qualities of leadership and skills like those of officers. They reduced the military training the cadets received and started giving more importance to serving the community and managing youth.
What is the Motto & Aim of NCC ?
The talk about the NCC's motto began during a meeting called the 11th Central Advisory Committee (CAC) on August 11, 1978. During that time, there were different ideas for mottos, such as "Duty and wisdom," "Duty, Unity and Discipline," "Duty and Unity," and "Unity and Discipline." Later, at the 12th CAC meeting on October 12, 1980, they chose and announced "Unity and Discipline" as the NCC's motto.
How to Join NCC ?
Becoming a part of the NCC is easy. Anyone who is an Indian citizen and goes to school or college can join, whether they're boys or girls. Here are the main steps to join:
Check Eligibility: If you're aged between 13 and 26 years, you can join the NCC. They have three groups: Junior Division (JD) for students in class 8 to 10, Senior Division (SD) for those in class 11 to college, and Girls Division (GD) for female students in class 8 to college.
Enroll: If you're interested, you can sign up for the NCC at your school, college, or university. They should have an NCC group there.
Selection: To join, you usually have to do a written test, a fitness test to check how strong and healthy you are, and a talk with someone to get to know you better. They'll see how well you do in school, how fit you are, and if you'd be good for NCC training.
Training: Once you're chosen, you'll go through strong training. You'll learn about staying fit, doing military actions, using weapons, reading maps, becoming a leader, and understanding society. Trained NCC officers and instructors will teach you all of this.
What are NCC Certificates ?
There are three levels of certificates in NCC. Here is a description of each one, starting from the lower level to the higher level:
Certificate – A: This certificate is available to JD/JW cadets in NCC during class years 8, 9, and 10. Once these classes are completed, you can't get this certificate. To earn it, you should have attended at least 75% of the total training sessions mentioned in the syllabus for the first and second years of JD/JW NCC (all branches). You also need to have participated in one Annual Training Camp.
Certificate – B: SD/SW cadets in NCC can receive this certificate after completing class year 10 or while pursuing a degree. Just like for Certificate – A, you should have attended at least 75% of the total training sessions mentioned in the syllabus for the first and second years of SD/SW NCC (all branches). You must have attended one Annual Training Camp/NIC (National Integration Camp). If you have Certificate – A, you get 10 extra marks. For air wing cadets, a minimum of 10 Glider launches is required.
Certificate – C: This is the highest level of certificate for NCC cadets. You can obtain it in the third year of training or during the third year of your degree course. Those who hold Certificate – B can get it in the first year after their +2 (higher secondary education), or in the first year of their degree. To be eligible, you should have participated in two Annual Training Camps or one Annual Training Camp along with one of the following: RD Camp Delhi, Centrally Organized Camp, Para Training Camp, Attachment Training with service units, National Integration Camp, Youth Exchange Programmed, or Foreign Cruise (only for Navy Wing).
What is NCC Special Entry in Indian Army – Read Here .
Benefits of NCC Certificates :-
Earning an NCC certificate brings many benefits, both for yourself and your career. Here are some important advantages:
Leadership and Discipline: NCC training teaches you discipline, self-confidence, and how to be a leader. These skills shape your personality and character, helping you become a responsible citizen.
Career Opportunities: NCC cadets get special consideration in government job selections, like defense services, paramilitary forces, and the police. Having the NCC certificate shows your dedication and commitment, giving you an edge.
Academic Boost: Many universities and schools give extra marks or easier admission processes for students with NCC certificates. This is a big advantage when you're applying for higher education.
Community Service and Development: NCC cadets take part in activities that help the community, such as donating blood, cleaning up, and managing disasters. These experiences help you grow and feel responsible towards society.
Adventure and Sports: NCC arranges adventure camps, trekking, and sports events. This lets you test your physical and mental abilities. These experiences also teach teamwork, sportsmanship, and building friendships.
The National Cadet Corps (NCC) offers a chance for young people to build their character, leadership abilities, and care for the community. Being part of NCC gives many chances for growing personally, moving forward in a career, and getting academic advantages. The training and NCC certificate show how committed someone is to serving the country.
Frequently Asked Questions :-
Q1: What is NCC? Ans: NCC stands for the National Cadet Corps. It's a youth organization in India that aims to develop character, leadership qualities, and a sense of social responsibility among young people.
Q2: Who can join NCC? Ans: Indian citizens, both males and females, who are enrolled in educational institutions can join NCC. There are divisions for different age groups, starting from school students to college-goers.
Q3: What are the benefits of joining NCC? Ans: Joining NCC offers advantages like improved discipline, leadership skills, and community service experience. It can provide career opportunities in defense services and paramilitary forces. NCC certificates can also boost academic qualifications and offer adventure and sports activities.
Q4: How can I join NCC? Ans: To join NCC, you need to be part of an educational institution that has an NCC unit. You can apply through your school, college, or university. The process usually involves a selection test, fitness assessment, and interview.
Q5: What is the significance of NCC certificates? Ans: NCC certificates validate your participation and completion of NCC training. They demonstrate your commitment, leadership, and social service experiences. These certificates can give you an advantage in various job selections, higher education admissions, and personal development.