Para SF Commandos Badges and their speciality
Para SF Commandos Badges & their speciality:- The Para Special Force is a special operations unit of the Indian Army. It is attached to the Parachute Regiment. The unit's heritage stems from World War 2nd, with the creation of the 50th Parachute Brigade in October 1941. This is a special force that has been made for any particular mission. Special forces are known for their bravery and their classic training.
The Training of Para SF Commandos is the toughest Military Training. In the training of Para Special forces. They train you to be a ghost for the enemy. Special forces are trained in a manner to face any kind of situation. They have already received a plethora of awards like 08 Ashok Chakras, 11 Maha Vir Chakras, 21 Kirti Chakras, 106 Shaurya Chakras, 63 Vir Chakras, and 491 Sena Medals and the list goes on. Paratroopers have got ELITE Status because of the tough selection process. Now let's talk about the para Special forces selection procedure.
Para SF Commandos Badges and their speciality:-
There is a various range of Badges provided to PARA Commandos some of given after the Joining and some has to earn during the duty by showing his capability.
Here we are going to provide various range of Badges below and how you can earn it if you are a PARA Commando.
1. BALIDAN BADGE:-
Those who complete the probation period and are inducted into the Para (SF) undergo further selection and training, but to earn the Balidan (sacrifice) badge. Only the Special Forces personnel are allowed to wear these 2 insignias after successfully completing 3.5 yr long SF training and then a certain number of successful combat. It is placed on their right pocket below the nameplate.
2. SHOULDER TITLE:-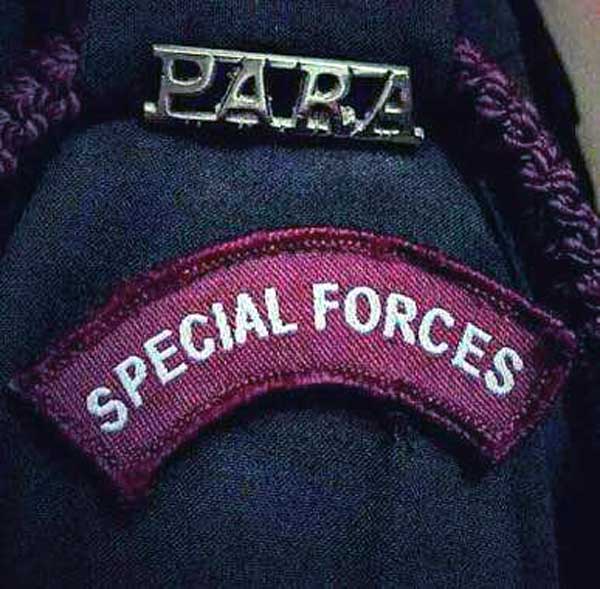 The special forces personnel also wear a maroon curved shoulder title with SPECIAL FORCES embroidered in light blue, succeeding the COMMANDO tab in 2006 with was in use since inception.
3. PARA WINGS:-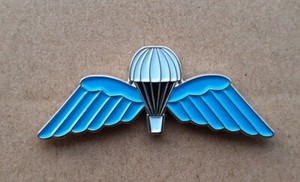 This was formerly worn on the upper right sleeve but since 1975 appears above the right chest pocket and name tag. This shows. This shows that these forces are a part of airborne battalions.
4. JUMP INDICATOR WINGS:-
The small enamelled badge has now been replaced by a brass badge with stars at the bottom of the parachute, with one star denoting 25 jumps, two stars 50 and three stars 100.
5. DIVING BADGE:-
Those opting for combat diving earns the Diving badge. The badge speaks that you are ready to take any mission either on land or sea. Diving badges are common in SF as they have a diving component in every squadron/company.
Eligibility Criteria for Para SF Commando:
A candidate must be a medical fit at stage 1 level.
A candidate must be a part of the Indian Armed forces.
Age Limit: The age of the candidate should not be more than 32 years old to apply for this.
There is no decided age to apply for this.
A candidate just needs to be part of the Indian Army Service.
If you are really passionate about your dreams join the best academy for the preparation of this.  The competition is too much and the journey to becoming para special force commando is too long.  Prepare for this better and take care of your health. The Medical Examinations are very strict in the Indian Armed forces.  A minor mistake can ruin your career.
You can Avail our Service:-
For purchasing any books for defence examination- Click Here
For Joining Test Series- Click Here
For Online Course at MKC Learning App- Click Here
Visit our YouTube Channel For Free Education:- Click Here
This is all about the Para SF Commandos Badges and their speciality. If you guys want to serve the nation and want to clear the Defence examination, join Major Kalshi Classes, Here we have experienced faculty for all the subjects. For more inquiries, you can call us at 9696220022 and 9696330033 or go to our official website www.majorkalshiclasses.com. Thank you.