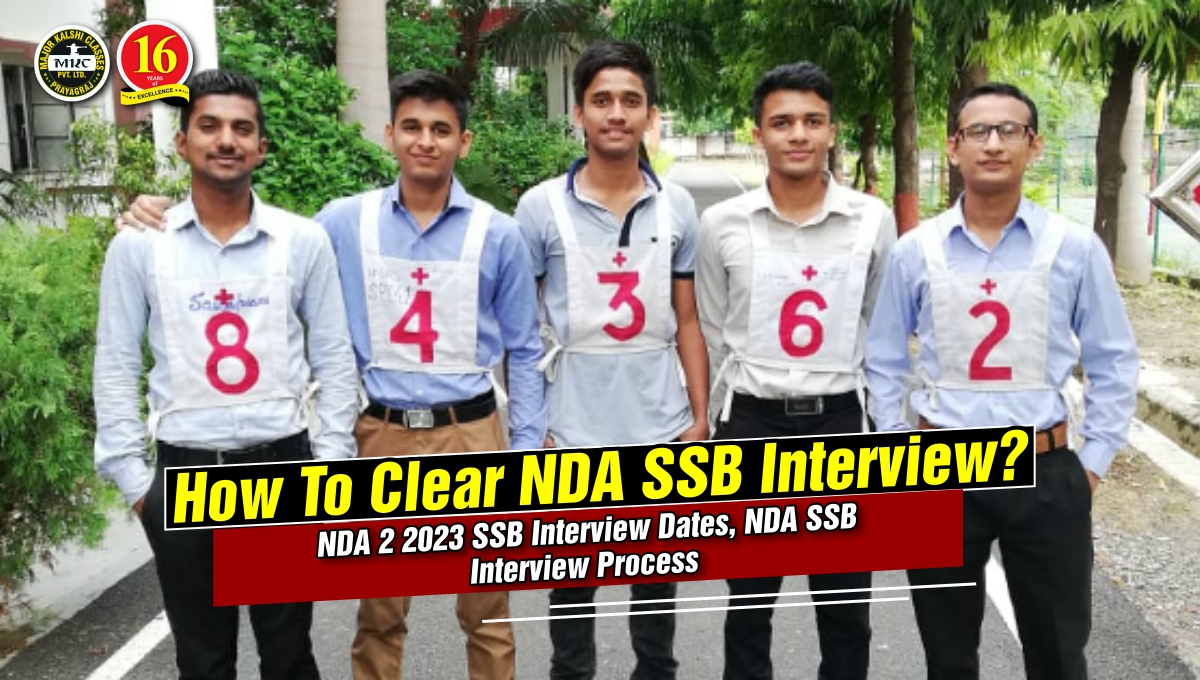 How to Clear NDA SSB Interview ? | NDA 2 2023 SSB Interview Dates , NDA SSB Interview Process
NDA SSB Interview 2023 : Jai Hind ! NDA 2 2023 Exam has been successfully conducted on 3rd September 2023. After conducting the exam , Candidates are now asking for some tips & tricks to clear NDA SSB Interview. In this blog , we shall discuss some tips for NDA 2 2023 SSB Interview.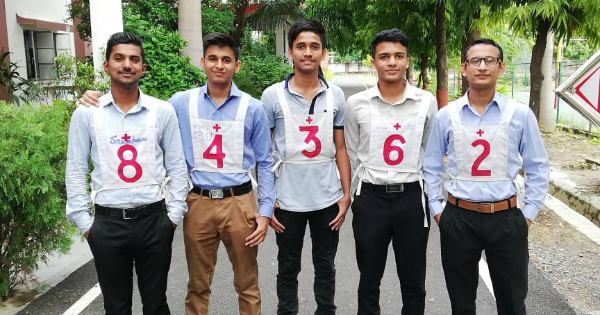 NDA SSB Interview
Joining the Defense Forces is a big dream for many who want to serve their country. After finishing high school (12th grade), you can try to get into the National Defense Academy by passing a written test.
It doesn't matter which subjects you studied in school; what's important is working hard to pass the written test and receiving an invitation for the SSB interview.
Once you pass the first step, which is the written test, some people go to coaching academies to improve their chances of being selected. But remember, how you act in coaching can change who you are when you're at the SSB interview.
The SSB interview includes psychological tests to see if you're a good fit to become an officer in the Indian Army. So, when you're in coaching or training, be smart. Learn what's important and don't just copy everything they teach you. You need to be yourself and show your true personality during the SSB interview.
Candidates who attend the National Defence Academy (NDA) have an advantage because they spend three years there and an additional year in their specific academies for the branch they applied for. This longer training period can make the SSB (Service Selection Board) interview somewhat easier for them compared to candidates from CDSE (Combined Defence Services Examination) or TGC (Technical Graduate Course) entry.
To succeed, an aspirant needs to understand the selection process and what the assessors expect from them. The selection process typically begins with a screening on the first day to identify candidates with officer potential. Those selected then undergo a more detailed assessment that lasts for five additional days. Candidates who are recommended after this assessment undergo medical examinations at the nearest military hospital.
The SSB (Service Selection Board) tests are divided into three parts, but they all aim to evaluate Officer-Like Qualities in the candidates. To do this, the SSB uses three techniques:
Psychology (Mansa) – This assesses what the candidate thinks.
Interview (Vacha) – This evaluates what the candidate says.
GTO (Group Testing Officer) (Karma) – This observes what the candidate does.
These techniques help the SSB determine if a candidate possesses the qualities needed to become an officer.
1. Psychology Test :-
This technique is administered by psychologists and includes several tests:
Thematic Apperception Test (TAT)
Word Association Test (WAT)
Situation Reaction Test (SRT)
Self-Description Test
For NDA-level candidates, it's assumed that they have a good aptitude since they've cleared the written exam. What's crucial is their attitude toward life and how they interact with people, especially in stressful situations. The key is to be practical and not try to be a superhero by proving that you can do anything. It's about showing how you handle real-life situations.
Thematic Apperception Test (TAT): In this test, candidates are shown a series of pictures and asked to create stories based on those images. It helps assess their personality traits and thought processes.
Word Association Test (WAT): Candidates are presented with a set of words and are required to form meaningful sentences with them. This test measures their thought clarity and associations.
Situation Reaction Test (SRT): This test presents candidates with various situations, and they must provide quick and appropriate responses. It evaluates their ability to handle real-life scenarios.
Self Description Test (SDT): Candidates are asked to write a self-description, providing insights into their self-perception, strengths, and weaknesses.
These psychological tests are designed to gauge a candidate's psychological attributes and suitability for a career as an officer.
2. Personal Interview :-
This technique is conducted by an interviewing officer who asks you everyday life questions. It may seem easy, but it's not. You need to be self-aware and knowledgeable about yourself, your family, and your surroundings. You should take the time to think and find the best way to answer these questions.
Read Here – Best Tips to Excel in Personal Interview in SSB
3. Group Testing Officer (GTO) :-
The GTO (Group Testing Officer) segment of the SSB Interview includes a variety of group exercises designed to assess candidates' teamwork, leadership, and problem-solving skills. These exercises include:
Group Discussion: Candidates discuss a given topic to assess their communication and interpersonal skills.
Group Planning Exercise: Candidates work together to plan and solve a given problem, evaluating their ability to strategize as a team.
Progressive Group Tasks (PGT): A series of tasks are given, and candidates must complete them progressively, emphasizing teamwork and coordination.
Half Group Tasks: Similar to PGT, but performed by half of the group at a time, focusing on smaller team dynamics.
Individual Obstacles: Candidates tackle individual physical challenges to test their determination and physical fitness.
Group Obstacles Race or Snake Race: Teams compete in obstacle races, evaluating their cooperation and speed.
Command Task: Candidates take turns leading a small group through an assigned task to assess their leadership abilities.
Lecturette: Candidates give a short speech on a random topic, examining their public speaking and thinking on their feet.
Final Group Task: A collaborative task is given to the entire group, evaluating their ability to work together effectively to achieve a common goal.
After all these tests, there is a conference conducted by all assessing officers on the last day of the SSB interview. Each candidate is called in one by one and asked general questions about their experience and the friends they made during the process. If a candidate is on the borderline and lacks certain qualities, specific situations may be discussed, and decisions are made based on their responses.
So, candidates, be true to yourself, stay alert, and have high self-esteem. With dedication and effort, you can pursue a successful career in the Armed Forces. Start reading the newspaper, develop good hobbies, and pay attention to the world around you. Best of luck in your defense career endeavors!
Frequently Asked Questions :-
What is the NDA 2 2023 SSB Interview? The NDA (National Defence Academy) 2 2023 SSB (Service Selection Board) Interview is a crucial part of the selection process for candidates aspiring to join the Indian Armed Forces. It assesses candidates for admission to the NDA for Army, Navy, and Air Force.
When will the NDA 2 2023 SSB Interview be conducted? The exact dates for the NDA 2 2023 SSB Interview will be communicated by the Indian Army through official notifications. It is advisable to keep a close eye on the official website and notifications for updates regarding the interview schedule.
What is the selection process for the NDA 2 2023 SSB Interview ? The selection process includes a written examination, followed by an SSB Interview for shortlisted candidates. The SSB Interview consists of various stages, including screening, psychological tests, group testing, and interviews.
What happens after the SSB Interview ? After the SSB Interview, candidates will go through a medical examination. Those who clear both the interview and medical tests will be considered for final selection and subsequent training at the National Defence Academy.