BSF SI And Head Constable Recruitment 2022: Notification Out
Border Security Force, Ministry of Home Affairs, and the Government of India have released the official notification inviting online applications from interested and eligible candidates. For further details like the online application submission procedure, age limit, educational qualification, and many more, regarding BSF Recruitment 2022, go through the article below. A total of 323 vacancies have been released under Border Security Force Sub Inspector and Head Constable Recruitment.
BSF 

Sub Inspector and Head Constable 

Recruitment 2022 – Overview
| | |
| --- | --- |
| Notification | BSF SI and HC Recruitment 2022 |
| Notification Date | 27th July 2022 |
| Last Date of Submission | 25th August 2022 |
| City | New Delhi |
| Country | India |
| Organization | BSF |
| Education Qualification | Other Qualifications, Graduate |
| Official Website | @rectt.bsf.gov.in |
BSF Head Constable and SI Recruitment 2022 – Eligibility Criteria
Given below are the eligibility criteria with respect to educational qualifications and the age limit.
Educational Qualification
Candidate should have passed minimum education of Intermediate senior secondary school certificate (10+2) examination from a recognized board or university or equivalent.
Candidates will have to qualify shorthand/typing speed test at the prescribed speed.
Candidates should also meet the required physical standard as well as medical standards specified for the post.
Age Limit
Between 18 to 25 years as on closing date for receipt of online application.
For Age Relaxation rules, you can check the official notification for BSF Recruitment 2022 for SI and Head Constable Posts.
Skill
For ASI (Stenographer)
Shorthand @ 80 words per minute in English OR in Hindi in 10 minutes. Transcription of dictation in English in 50 minutes OR in Hindi in 65 minutes, on computer.
For HC(Min) (Typing Test)
35 words per minute in English or 30 words per minute in Hindi on the computer. (35 w.p.m in English and 30 w.p.m in Hindi correspond to 10500 KDPH in English and 9000 KDPH in Hindi respectively with an average of 5 key depressions for each word on the computer). Time Allowed: 10 minutes.
Physical Standards
Males
General: 165 cms.
Candidates falling in the categories of Garhwalis, Kumaonis, Gorkhas, Dogras, Marathas, and candidates belonging to the State of Sikkim, Nagaland, Arunachal Pradesh, Manipur, Tripura, Mizoram, Meghalaya, Assam, Himachal Pradesh, and Kashmir, Leh & Ladakh regions: 162.5 cms
ST: 162.5 cms.
Females
General: 155 Cms.
Others: 150 Cms.
ST: 150 cms.
BSF SI and HC Notification PDF
The candidates who are interested in 323 head constable ministerial posts and assistant sub-inspector stenographer posts can read the notification below. The notification contains all the details regarding the BSF ASI and Head Constable posts.
Also Read: BSF Admit Card 2022 – Direct Download Link
BSF SI and Head Constable Vacancy
The candidates can check the number of vacancies from the table below:
| | |
| --- | --- |
| Name of the Post | Total Posts |
| Inspector (stenographer) | 11 |
| Head Constable (Ministerial) | 312 |
| Total | 323 |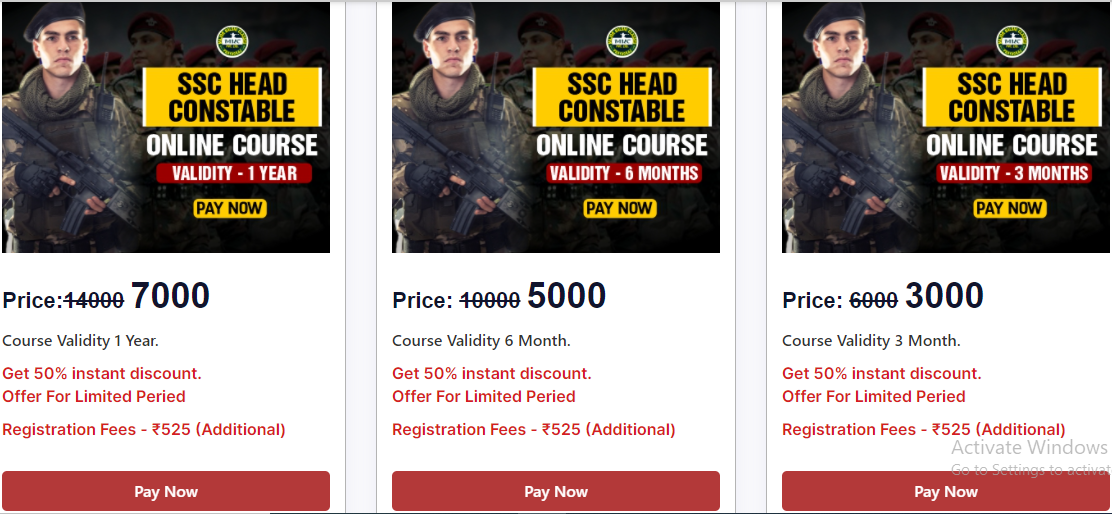 Related Links:
BSF SI Head Constable Syllabus
Syllabus of Written Examination
PART-1
ENGLISH LANGUAGE
Spot the Error, Fill in the Blanks, Synonyms/Homonyms, Antonyms, Spellings/Detecting misspelled words, Idioms & Phrases, One-word substitution, Improvement of sentences, Active/Passive Voice of Verbs, Conversion into Direct/indirect narration, Shuffling of Sentence Parts, Shuffling of Sentences in a passage, Cloze Passage, Comprehension Passage and Miscellaneous.
PART-2
GENERAL INTELLIGENCE
It would include questions of both verbal and non-verbal types. The test will include questions on Semantic Analogy, Symbolic operations, Symbolic/Number Analogy, Trends, Figural Analogy, Space Orientation, Semantic Classification, Venn Diagrams, Symbolic/Number Classification, and Drawing inferences. Figural Classification, Punched hole/pattern-folding & unfolding, Semantic Series, Figural Pattern-folding and completion, Number Series, Embedded figures, Figural Series, Critical Thinking, Problem Solving, Emotional Intelligence, Word Building, Social Intelligence, Coding and de-coding, Other sub-topics, if any Numerical operations and Miscellaneous intelligence tests.
PART-3
(NUMERICAL APTITUDE) (MATRIC STANDARD)
Number Systems: Computation of whole numbers, Decimal, and Fractions, Relationship
between numbers.
Fundamental arithmetical operations: Percentage, Ratio, and Proportion, Square roots,
Averages, Interest (Simple and Compound), Profit and Loss, Discount, Partnership Business, Mixture and Allegation, Time and distance, Time and work.
Algebra: Basic algebraic identities of School Algebra and Elementary surds (simple problems) and Graphs of Linear Equations.
Geometry: Familiarity with elementary geometric figures and facts: Triangle and its various kinds of centers, Congruence and similarity of triangles, Circle and its chords, tangents, angles subtended by chords of a circle, common tangents to two or more circles.
Mensuration: Triangle, Quadrilaterals, Regular Polygons, Circle, Right Prism, Right Circular Cone, Right Circular Cylinder, Sphere, Hemisphere, Rectangular Parallelepiped, Regular Right Pyramid with triangular or square Base.
Trigonometry: Trigonometry, Trigonometric ratios, Complementary angles, Height and
distances (simple problems only) Standard identities like sin2 + cos2 = 1 etc.,
Statistical Charts: Use of Tables and Graphs: Histogram, Frequency Polygon, Bardiagram, Pie-chart.
PART-4
(CLERICAL APTITUDE)
A clerical aptitude test assesses most of the skills necessary to perform well in a clerical
position. The clerical aptitude test includes alphabetic filing, attention to detail, data checking, comparison ability, spelling checking, errors spotting, and other miscellaneous issues related to the aptitude of the clerk.
PART-5
(COMPUTER KNOWLEDGE)
1. Basic computer fundamentals.
2. History and future of computers.
3. Operating system and basics of windows.
4. Computer abbreviation.
5. Microsoft Office (MS Word and Excel).
6. Short Keys.
7. Computer communication and the internet.
8. Miscellaneous.
BSF SI & HC Selection Process
Phase 1: Written Examination
Phase 2:
Physical Measurement
Shorthand Test for ASI (Steno)
Typing Speed Test for HC (Min)
Documentation (Checking of Documents)
Medical Examination
BSF SI HC Salary
The pay scale and the salary of the Assistant Sub Inspector (Steno) and Head Constable (Ministerial) are as follows:
ASI (Steno): Level 5 (Rs. 29,200 – 92,300) in pay matrix
HC (Ministerial): Level 4 (Rs. 25,500 – 81,100) in pay matrix
Best NDA Coaching in Allahabad
Now let us discuss some of the reasons why MKC is the Best NDA coaching in Allahabad.
They also prepare students for the CDS, MNS, AFCAT, TES Army Entry, and 10+2 B.Tech Navy Entry. Hence, some of the features that make MKC the best are as follows:
MKC Offline Classroom Course Unique Features:
"Trend Analysis" based unique "Teaching Plan" 

Most experienced faculty of MKC, 

Doubt Counter facility 

Spoken English Classes, 

Physical Training Sessions at Malviya Stadium,

MEDICAL CHECK-UP AT MKH 

Best Study Material by MKC Publication 

Weekly and Monthly Testing System 

Special Current Affairs Sessions 

Sunday Extra Classes 

Best SSB Interview guidance by Retired Officers 

Fully Equipped GTO Ground 

Huge Computer Lab 

Comfortable Hostel & Mess for Nutritious food 
BSF HC SI Recruitment 2022 – FAQs
Q. How many vacancies have been released under BSF SI and HC Recruitment 2022?
Ans. A total of 323 vacancies have been released under BSF SI and HC
Q. When were the BSF online applications submitted?
Ans. The BSF SI and HC online applications will be submitted 30 days from the release of the notification.