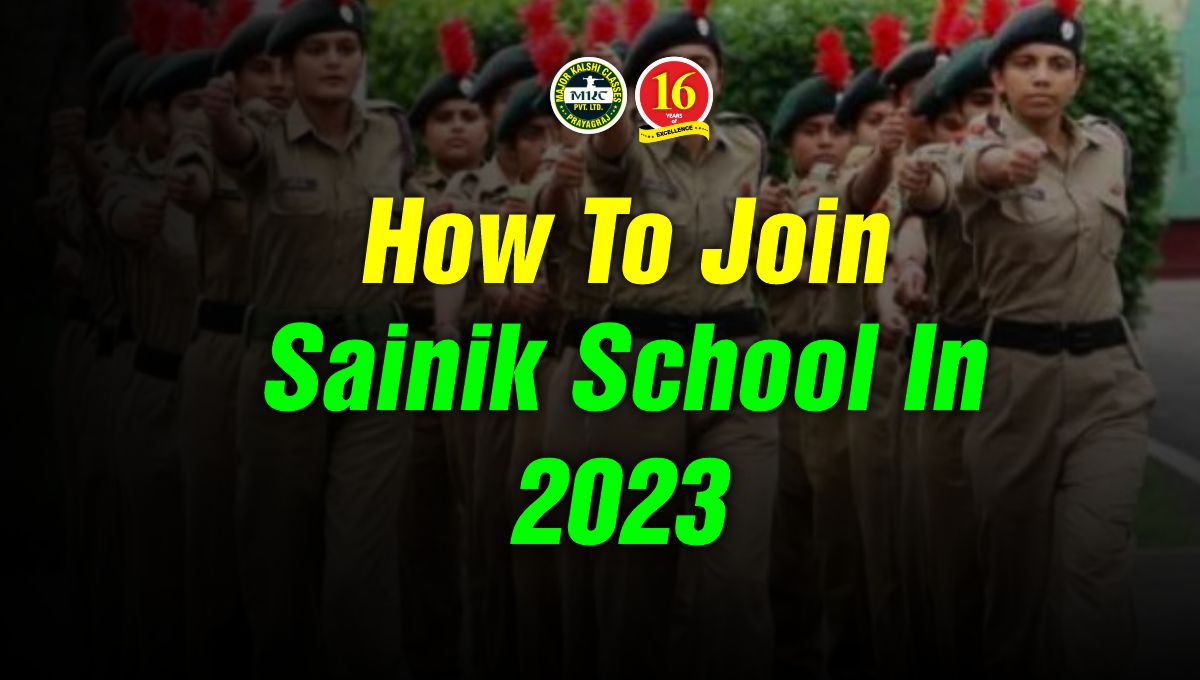 How to Join Sainik School in 2023
How to Join Sainik School in 2023:- Sainik Schools are premier educational institutions in India known for providing excellent education and fostering a disciplined environment to prepare young minds for a career in the armed forces. These schools are a gateway to a future filled with opportunities in the defense sector, instilling a sense of pride, honor, and patriotism. If you aspire to be a part of this esteemed institution in 2023, this article will guide you through the process of joining a Sainik School.
How to Join Sainik School in 2023:-
1. Eligibility Criteria to Join Sainik School
Before you start the application process, it is essential to ensure that you meet the eligibility criteria. Generally, Sainik Schools admit students for two classes:
Class VI: Boys aged between 10 and 12 years as of July 1, 2023, are eligible to apply for admission into Class VI.
Class IX: Boys aged between 13 and 15 years as of July 1, 2023, and who have passed Class VIII from a recognized school are eligible to apply for admission into Class IX.
2. Know the Admission Process:
The admission process for Sainik Schools typically consists of two stages:
Written Examination: Candidates need to appear for a written entrance examination, which evaluates their proficiency in subjects like Mathematics, General Knowledge, Language, and Intelligence. The exam pattern may vary slightly depending on the specific Sainik School.
Interview and Medical Examination: Shortlisted candidates from the written examination will be called for an interview and a thorough medical examination to assess their fitness for admission.
3. Gather Study Materials and Prepare: Preparation is the key to success in any competitive examination. Gather the necessary study materials, including textbooks, sample papers, and previous year question papers. Familiarize yourself with the exam pattern and syllabus. Joining a coaching institute or seeking guidance from experienced mentors can significantly boost your preparation.
4. Fill Out the Application Form: Once you are well-prepared for the entrance examination, obtain the application form from the official website of the Sainik School you wish to join. Fill out the form accurately with all the required information. Pay attention to the application deadlines, as late submissions are usually not accepted.
5. Admit Card and Exam Date: After submitting the application form, keep an eye out for the release of the admit card. The admit card will contain essential details such as your roll number, exam center, and exam date. Make sure to download and print it before the examination.
6. Focus on Time Management during the Exam: During the entrance examination, manage your time effectively. Allocate sufficient time to each section based on your strengths and weaknesses. Attempt the questions you are confident about first and then move on to the more challenging ones.
7. Ace the Interview and Medical Examination: If you are shortlisted based on your written examination performance, prepare well for the interview. Showcase your confidence, communication skills, and awareness about current affairs. Similarly, ensure that you are in good physical health for the medical examination.
8. Wait for the Results: After completing all stages of the admission process, wait for the results to be announced. The selection will be based on your performance in the written examination, interview, and medical examination.
9. Prepare for the Next Steps: Congratulations if you successfully secure admission to a Sainik School! Now, get ready to embark on an exciting journey of academics, discipline, and character development. Be mentally prepared for the disciplined lifestyle and the rigorous training that Sainik Schools offer.
10. In Case of Unsuccessful Attempt: If you don't get through in your first attempt, don't be disheartened. Learn from your mistakes and weaknesses, and work on improving your skills. You can try again next year with renewed determination.
Remember, joining a Sainik School is not just about gaining admission to a prestigious institution but also about embracing a way of life that prepares you for a future of service, leadership, and honor in the defense forces. Stay focused, work hard, and keep your passion for serving the nation alive. Best of luck for your endeavors to join a Sainik School in 2023!