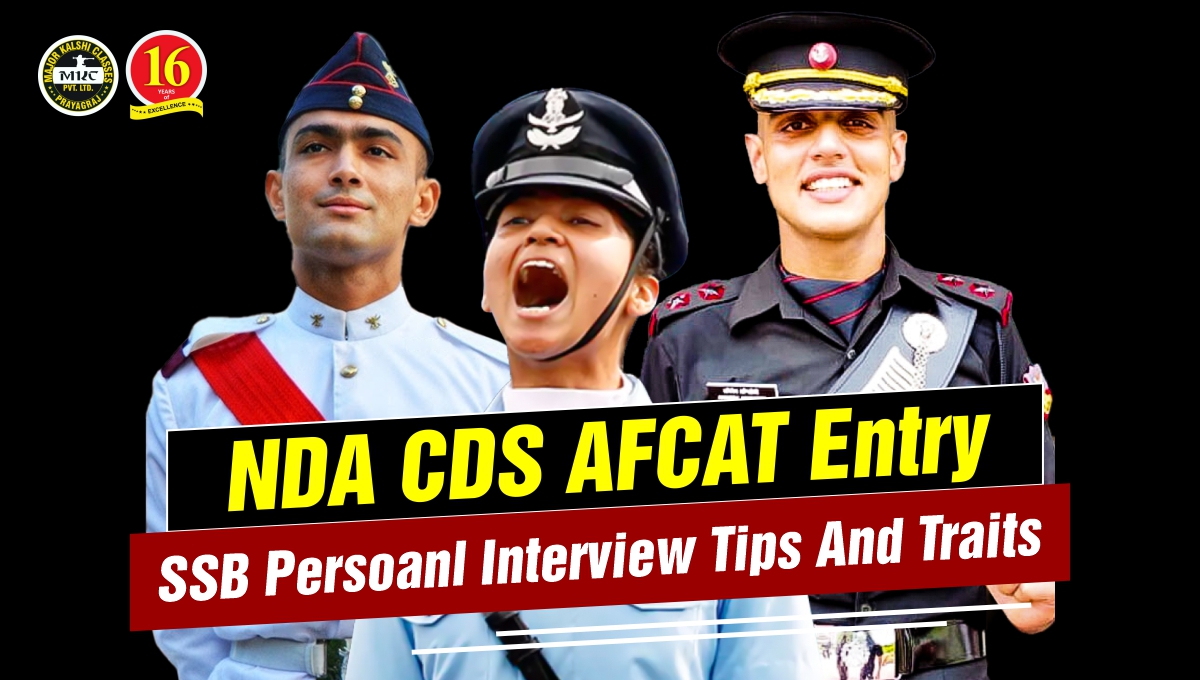 NDA CDS AFCAT Entry – SSB Persoanl Interview Tips and Traits
What is SSB Personal Interview –
A Personal Interview is like a talk between two people at SSB. One person asks questions and the other answers. They both chat and get to know each other. The person being interviewed talks more.
The Interviewing Officer asking questions wants to know how good the other person is at planning, talking, working with others, and staying calm in tough times. They also want to see if the person can grow in the future. They ask about the person's past too.
While talking, the Interviewing Officer asking questions watches how the other person's face looks and how they move. This helps understand their personality and if they're right for the job.
Personal Interview Tips & Traits for NDA CDS AFCAT Entry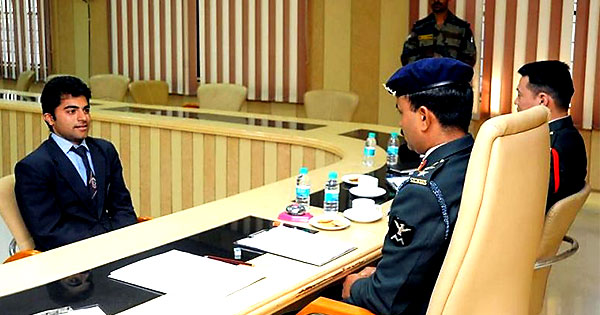 Personal Interview Traits :-
Rapport Building: The Interviewing Officer (I.O) creates a friendly atmosphere. The I.O talks casually with the person being interviewed to make them feel comfortable. They ask questions that the person can easily answer.
Rapid Fire: A quick set of questions, about 10 to 20 depending on how smart you are, is asked. These questions are about your family, school, sports, and other things. They check how well you can think, remember, and stay calm.
Routine: Your daily routine shows what kind of person you are. It tells about how punctual, responsible, and motivated you are.
Personal Achievements: Your accomplishments in education, sports, and other activities will be there to discuss. This shows how much you want to achieve things.
Hobbies, Interests, and Likings: They ask about your hobbies, favorite people, food, friends, places, books, and role models. This helps them understand your likes and dislikes.
Other Topics: They also talk about how you manage things, what you know about current events, how your family supports you, your relationships, leadership, and history
Read Here- 20 Chandrayaan 3 Mission Questions which can be asked in SSB Interview.
Tips for SSB Personal Interview :-
Dress nicely for the interview.
Look tidy, happy, and excited.
Stay calm and respond politely when the interviewer welcomes you.
Speak clearly but not too loudly. Show you want to talk and answer questions.
Sit straight and comfortable. Don't fidget or move your hands and legs too much.
Show you understand the questions by nodding and looking in the eyes.
If you don't understand a question, ask politely to explain it again.
Know important details like your marks, school names, and dates.
Remember many questions will come to you in order. Try to answer them in the same order.
Know about current events and be ready to talk about your hobbies and games.
Read newspapers and watch news while waiting for the interview.
Stay relaxed during the interview.
Listen to the full question before you answer.
Tell the truth when answering.
Wear clean clothes, not messy ones.
Don't get in during the interview.
Don't talk about the questions asked to others.
Never lie or pretend to know something you don't.
If you haven't read something, don't pretend you did.
Don't copy answers from others before you.
It's okay to not know something. Say "I don't know, sir, I'll find out."
Be polite and don't be too pushy, argumentative, or overconfident.
Don't have your mobile phone or watch with you during the interview.
Join Major kalshi classes for Best SSB Guidance :-
Major Kalshi is Best SSB Interview Coaching in India. Having a glorious history of 16 years, MKC has guided over 10,000 SSB Aspirants to crack SSB Interview and join the esteemed Indian Armed Forces. Here at MKC, we believe in polishing the OLQ's & nurturing candidates to grow at that level which is required in SSB Interview. Our Assessors not only provide them best knowledge of SSB tasks but give them personal assessment and feedback also. Now let us look at some key factors which shows that MKC is best SSB Interview training institute: –
Guidance of Best Mentors for every task and personal feedback with assessment.
Biggest GTO Ground with all outdoor GTO task at MKC GTO Ground.
Daily Group Discussion & Lecturette sessions to Improve speaking ability.
Multiple Mock Interview sessions by Interviewing officers.
Psychological Test and the feedback of dozier.
Daily OIR & PPDT Sessions to Improve Reasoning Ability & Improving Communication skills.
Best Library facility for all around development of Candidate personality.
State-of-the-art separate hostel facility for Boys & Girls.