Major Crashes by MiG-21
The Indian Air Force (IAF) is planning to retire all the MiG-21 squadrons by the year 2025. Officials said the decision to deploy the jets had nothing to do with the July 28 Barmera crash but was linked to an earlier plan to replace the MiG-21s with new fighters.
Therefore, the Indian Air Force (IAF) has decided to phase out its remaining four squadrons of Soviet-era MiG-21 fighter jets over three years, with one of them likely to end in September this year, according to reports.
Hence, one more squadron of MiG-21 Bison aircraft will be retired by the Indian Air Force. The execution is expected to take place by September 30. The other three squadrons of the fighter jets are slated to be phased out before 2025.
Also, this was a decision in response to recent fatal accidents, which have caused concerns over the safety of these aging aerospace craft. MiG-21 is one of the oldest and longest-serving fighter planes of the Indian Air Force. The MiG-21 is being put under increased scrutiny following recent crashes.
The accidents have cast doubt on the safety record of the Indian Air Force's old planes and plan to replace them with newer models.
MKC Success Stories:
Why Indian Air Force Still Uses MiG-21 – Flying Coffins?
Although, the infamous name of "flying coffins" or "widow makers" is given to these aircraft because of the life these aircraft claim, as well as in normal exceptions and training missions that leave the script in fights and dogfights. This is the third Mig-21 crash this year and the total death toll of pilots and civilians is more than 200.
Moreover, in 1964, the MIG-21 was inducted into the IAF as the first supersonic jet in the fleet. Also, the first experience gained was in the Indo-Pak war in 1965 as a defensive fighter, and after positive reviews from many air force pilots, the number of orders and production increased.
They also demonstrated good combat capabilities in the 1971 war and were modernized and more configured as per the needs of the Indian Air Force. A recent operational success of the MIG-21 was the dogfight that took place in Jammu and Kashmir after the Balakot raid in 2019.
Lastly, A Pakistan Air Force F-16 was shot down by Wing Commander Abhinandan Vardhman, although he also missed. Our MIG, fighting an advanced generation aircraft and shooting it down is an achievement in itself.
Latest News Updates: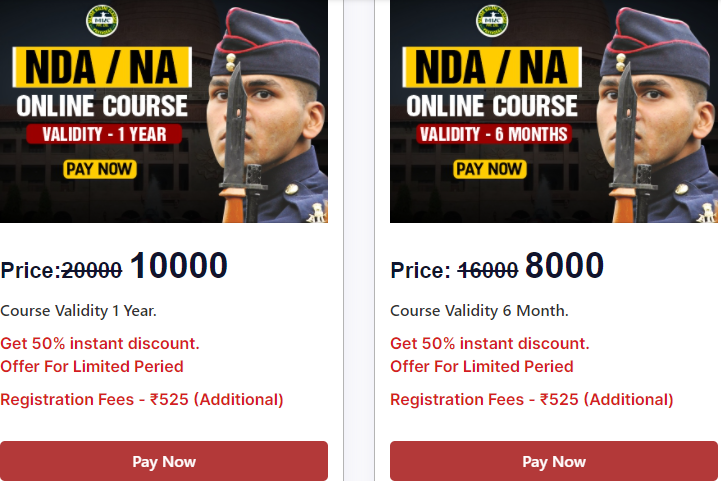 Best NDA Coaching in Allahabad
Although, the candidates can prepare for the NDA SSB interview with Major Kalshi Classes. It is the Best NDA coaching in Allahabad. Moreover, for the best NDA preparation in Prayagraj, take admission to Major Kalshi Classes. Some of the features that make MKC the best are as follows:
MKC Offline Classroom Course Unique Features:
"Trend Analysis" based unique "Teaching Plan"
Most experienced faculty of MKC,
Doubt Counter facility
Spoken English Classes,
Physical Training Sessions at Malviya Stadium,
MEDICAL CHECK-UP AT MKH
Best Study Material by MKC Publication
Weekly and Monthly Testing System
Special Current Affairs Sessions
Sunday Extra Classes
Best SSB Interview guidance by Retired Officers
Fully Equipped GTO Ground
Huge Computer Lab
Comfortable Hostel & Mess for Nutritious food
FOLLOW